The Real Reason Jennifer Aniston Changed Her Last Name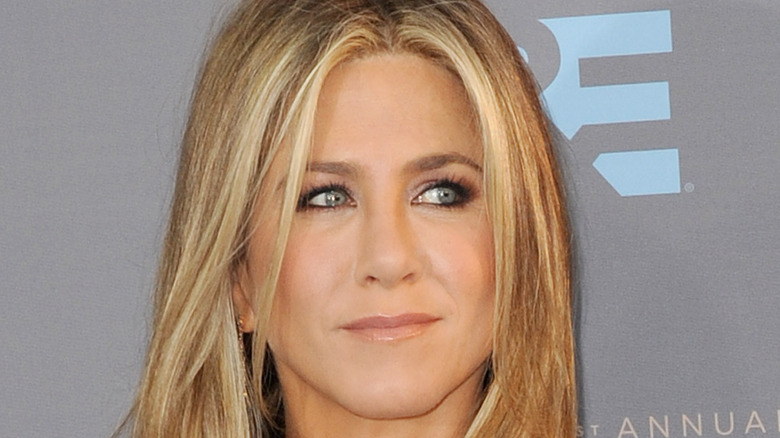 Shutterstock
Jennifer Aniston rose to superstardom when she landed the role of Rachel Green on the iconic NBC sitcom "Friends" in 1994. While she'd appeared on some episodic television, as well as had a starring role in the TV version of "Ferris Bueller's Day Off," (via IMDb), it was Rachel who made Aniston into a household name. But Aniston is not her true family name actually and a show business legacy is what turned her into Jennifer Aniston.
Aniston had just been born when her actor father, John Aniston, changed his own name from Anistassakis to Aniston as he pursued his own Hollywood career, according to Money Inc. 
Her father had been born Yannis Anistasskakis on the island of Crete in Greece, emigrating to the United States with his family when he was a boy. In the 1960s, he legally adopted the stage name John Aniston, and passed that last name down to his daughter.
Jennifer has a famous godfather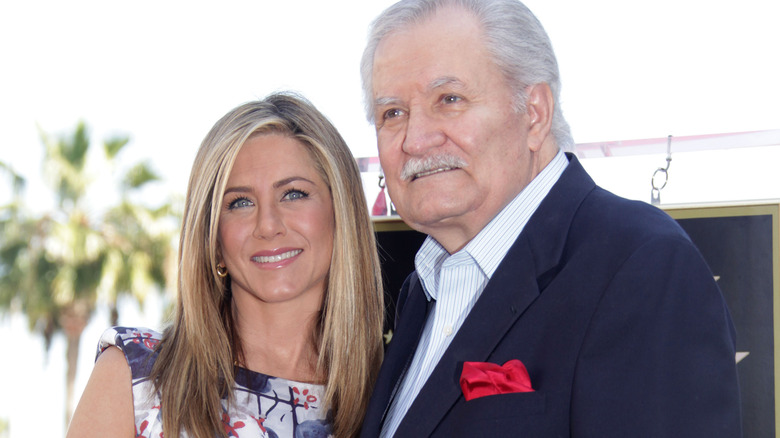 Shutterstock
Jennifer Aniston grew up in the showbiz eye and can even name a famed television star as her godfather. John Aniston and Telly Savalas were good friends and when Jennifer was born, John asked Savalas to take on that all-important role, according to Money Inc. Sadly, John and Jennifer's mother, Nancy Dow divorced when Jennifer was a small girl and she's had an inconsistent relationship with her father ever since.
During some of their closer times during their careers, Jennifer embraced the fact that her father was a soap opera star, having played Victor Kiriakis on "Days of Our Lives" since 1985, (via IMDb). In 2013, both Aniston's made a hilarious appearance on "The Ellen DeGeneres Show" where they performed a soap parody skit, according to Pop Sugar.
Jennifer grew closer to her father via phone due to the coronavirus pandemic, keeping up with her 86-year-old father daily. According to The Daily Mail, the actress had not spoken to her father for quite a while, but when the COVID-19 crisis began, she would call him and talk to him for long periods of time each day.