The Hills Star Whitney Port Reveals Her Biggest Regret About The Show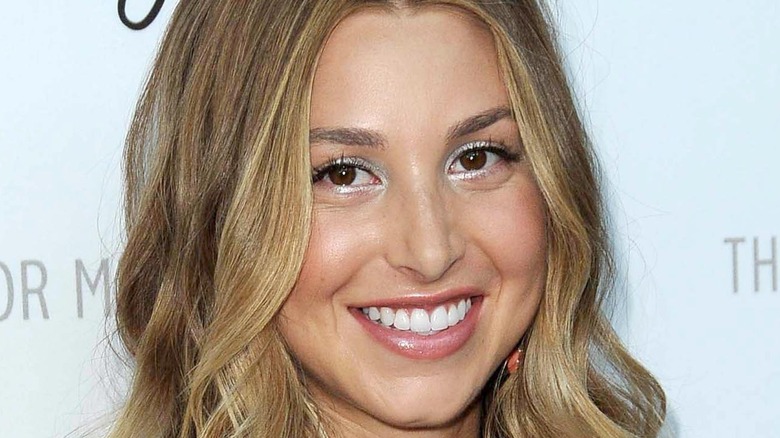 Shutterstock
We may receive a commission on purchases made from links.
"The Hills" may have debuted its final episode in 2010, but that hasn't stopped show alumna Whitney Port from taking trips down memory lane in the present day. The TV personality rose to fame in 2006 when she was cast on the hit reality series back in 2006, via Huff Post. When the show ended in 2010, Port moved to New York City to star in her own spinoff, "The City," per Pop Sugar. After a few cameos in other TV shows and movies, such as "What to Expect When You're Expecting," the star published an advice book titled True Whit: Designing a Life of Style, Beauty, and Fun in 2011.
After all these years, during which she got married and had a baby with "X-Factor" producer Tim Rosenman, Port spoke to US Weekly about her time on "The Hills." "I'm so happy that I did it, and I wouldn't be here today, and I would never have met Timmy [Rosenman]," she said. For those who don't know, Bustle reports that Port met Rosenman on the set of "The City," where he was a producer.
There are a few things, however, that Port wishes she could change about her time with MTV. "When I was filming 'The Hills,' I think that I would have shown up a little bit more," she said, referring to her apparent lack of interest at times.
Whitney Port wished that she seemed more interested on The Hills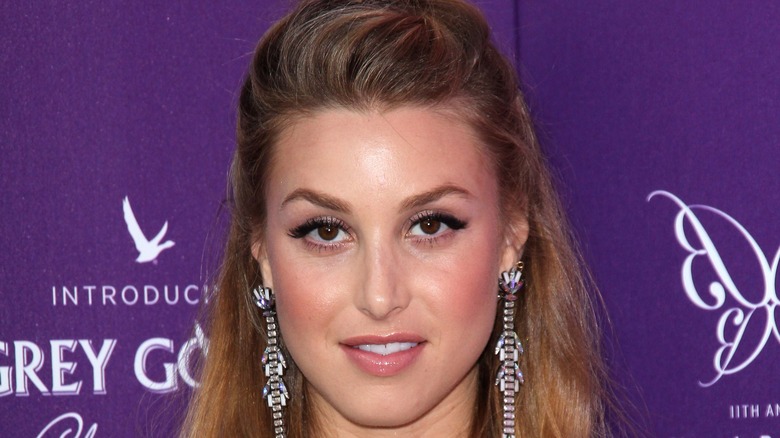 Shutterstock
According to US Weekly, Whitney Port is very aware of her dramatic facial expressions that appeared throughout "The Hills." However, she regrets not backing up those expressions with more words. "Sometimes I watch myself on 'The Hills' and I'm like, 'Whitney, could you, like, maybe pretend to be more interested, or say something of some substance instead of just giving looks?'" she said, laughing.
Still, Port recognizes that she probably did speak up more, but a lot of her verbal reactions may have been cut out by the showrunners. "They took [them] out because 'The Hills' editing is all about the looks and letting the viewer kind of make their own assumption of what happened," she explained. "But I don't really have any regrets." Port also acknowledged that she had more to be thankful for than to be unthankful for. "I would never have been able to have a clothing line," she continued. "I feel like I came out of that relatively unscathed."
The only other regret that Port has spoken about in her career was turning down a date offer from Leonardo DiCaprio. As told by People, Port claimed on her podcast "With Whit" that she declined an invitation to the A-lister's house because she was nervous about having a one-night stand. Of course, we can assume Port doesn't regret it too much, because she's still happily married to Tim Rosenman.