Here Are Mindy Kaling's Beauty Must-Haves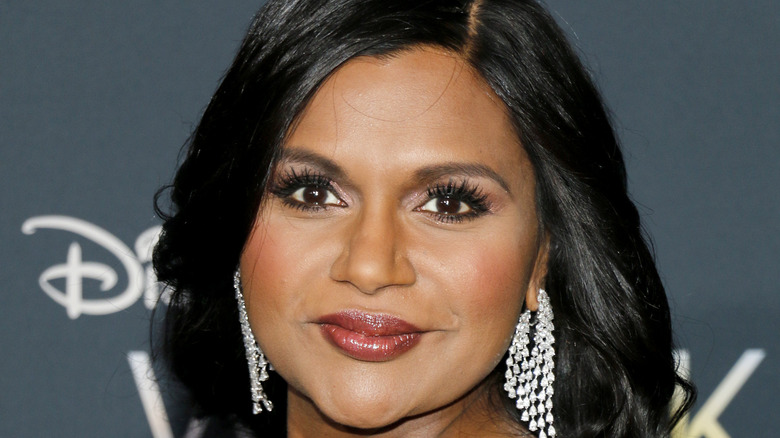 Shutterstock
Mindy Kaling — who has a stunning net worth — first broke hearts as self proclaimed "business bi***" Kelly Kapoor on "The Office." After starring in the series for eight years, Kaling transitioned to film, taking on roles in "Inside Out," "Oceans Eight," and "Late Night," (via IMDb). She also created and starred in her own series, "The Mindy Project." Kaling's commitment to telling stories that haven't been heard is evident by her latest project, "Never Have I Ever," which tells the story of a first-generation Indian American teenage girl. 
In an interview with NPR, Kaling revealed that she used her own life as inspiration for the Netflix series. "Like a lot of comedy writers, I think of my adolescence and childhood as incredibly embarrassing," Kaling stated. "I thought it would honestly be too painful and embarrassing to relive those experiences." Fortunately, Kaling was dead wrong. "It ended up being very cathartic, actually. It made me feel that all the stuff I was going through as a teenager, I was not alone." We commend Kaling for her honesty in sharing the ugly truth of what it means to be a teen girl, acne and all. 
It can't be easy to create hit television shows while simultaneously taking on the role of mother of two, yet somehow, Kaling makes it look effortless. This is due to the fact that, through it all, Kaling remains committed to self care. And luckily, she's sharing some of her beauty secrets.
Mindy Kaling takes her beauty routine on the road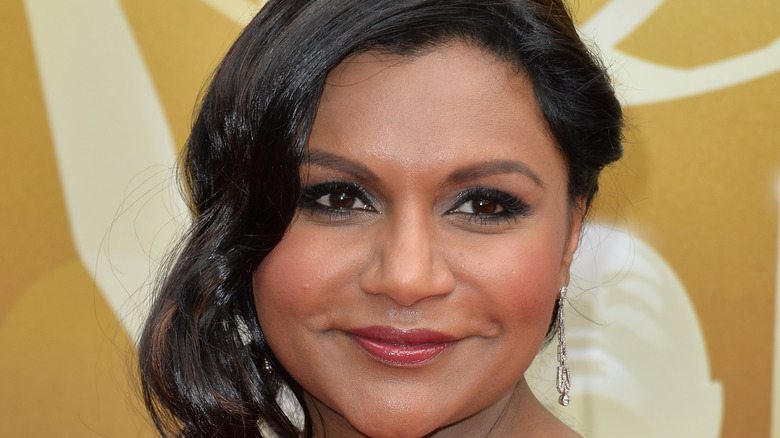 Shutterstock
People revealed that Mindy Kaling remains faithful to her favorite products even when jet-setting around the world. Rather than stray from her beauty routine, Kaling stuffs her TSA-approved toiletry containers with her go-to items. First up, she uses the Dermalogica Precleanse Oil to melt away old make-up, even of the waterproof variety (via Dermalogica). In addition, Kaling counts on Neocurtis Eye Care to combat bags and under eye circles. An impressive feat considering the scarce amount of sleep opportunities that arise as a mom of two young children. Finally, Kaling battles aging skin by avoiding sun damage with the help of Elta MD UV Clear Broad-Spectrum SPF 46. 
In an interview with Glamour, Kaling revealed her trick to looking well rested after long flights. "I was on a plane once and saw a female celebrity that I know wearing this sheet mask — she looked insane, and I was, like, kind of silently judging her," Kaling admitted. "But then when we got off the eight-hour flight, she looked like exquisite." The mystery celebrity's secret weapon? Joanna Vargas' Twilight Face Mask. 
Sounds like Kaling's beauty routine is sure to fulfill Kelly Kapoor's New Year's resolution of "getting more attention" in the best way.