Here's What Meg Ryan's Net Worth Really Is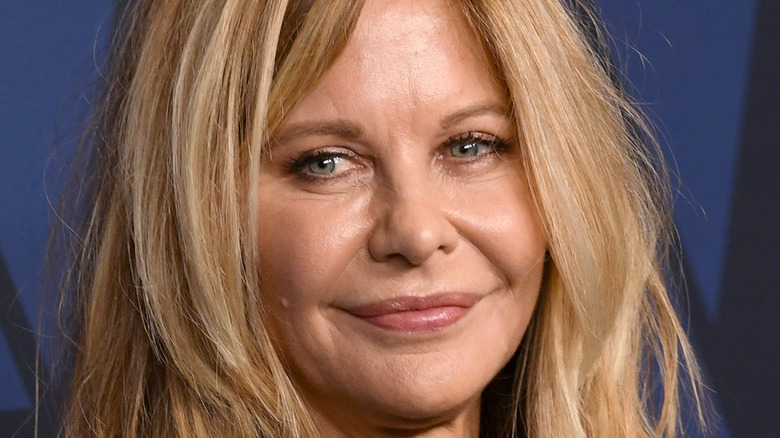 Kevin Winter/Getty Images
In the 1990s, Meg Ryan was known as "America's Sweetheart" according to Biography. A string of hit rom-com movies like "When Harry Met Sally...," where Ryan played the romantic lead, earned her that title, and pairings with Tom Hanks in "You've Got Mail" and "Sleepless In Seattle" made her box office gold.
The Connecticut-born actress got her show business start at the tender age of 21, when she landed the role of Betsy Stewart on the New York-based CBS soap opera "As the World Turns." She remained with the daytime drama for two years before making the move to Los Angeles to pursue a film career. A supporting role in the Tom Cruise hit "Top Gun" in 1986 introduced her to movie audiences and she went on to become one of the most recognizable names and faces in Hollywood (via Biography).
A string of hits put Ryan on the Hollywood A-List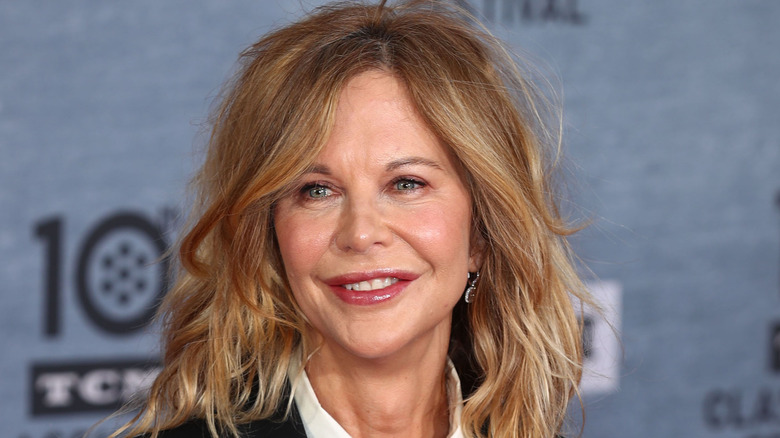 Joe Scarnici/Getty Images
Although Meg Ryan voluntarily stepped away from the spotlight in recent years, she is still a very wealthy woman. As Ryan told Gwyneth Paltrow in 2018 at the In Goop Health Summit (Goop being Paltrow's wellness brand, as per the company's website), she wasn't always prepared for fame.
"You know, I never wanted to be an actress," Ryan confessed. "The whole idea of being a famous person, the whole thing, I felt like a witness to. I didn't feel exactly in it. And I think that was a really good thing. Because I felt like a student of it in a way, that I was watching it (unfold) in an anthropological way," she said (via USA Today).
However, the 1990s were an entirely other story. The actress was paid $5 million for starring in "IQ" and earned another $8.5 million for "City of Angels." Then came the aforementioned "You've Got Mail" opposite Tom Hanks, where she commanded a salary of $10.5 million. Celebrity Net Worth reports that made her one of the highest paid actresses in Hollywood at the time.
Between a bevy of films and real estate investments, as of this writing, Celebrity Net Worth puts Ryan's net worth at $85 million.