The Little White Lie That Got Meghan Markle One Of Her First TV Roles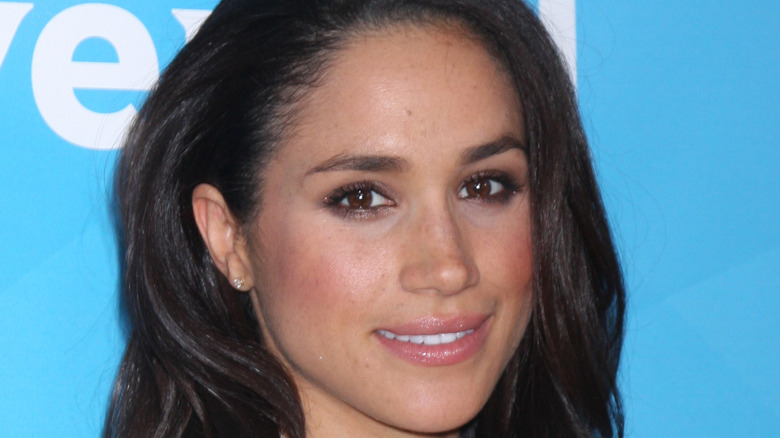 Shutterstock
You might think you know everything about Meghan Markle. The former "Suits" actress married Prince Harry three years ago, but as many of us know, her journey in the royal family hasn't been super easy, as noted by Elle. For example, the royal family seemingly snubbed the couple on social media on their third anniversary, but the pair have seemed to keep heir heads up — they even have their own sweet anniversary tradition. 
Things have been contentious with the Duke and Duchess of Sussex since they shocked the world in 2020 by stepping down from their duties as senior working members of the British royal family. They subsequently moved to North America with their young son, Archie. Now, Meghan is expecting her second child with Harry, and instead of marking the couple's third anniversary, the palace announced Princess Beatrice's first pregnancy with her new husband, Edoardo Mapelli Mozzi.
While you most likely know the latest about Meghan and her significant life changes over the past year, unless you're a huge fan, you probably don't know some of the earliest details about her career. A clip of her answering questions ahead of the Season 5 premiere of "Suits" resurfaced recently, and the Duchess revealed a somewhat surprising lie she told to land the role (via Daily Star).
Here's why Meghan Markle fibbed to get her big break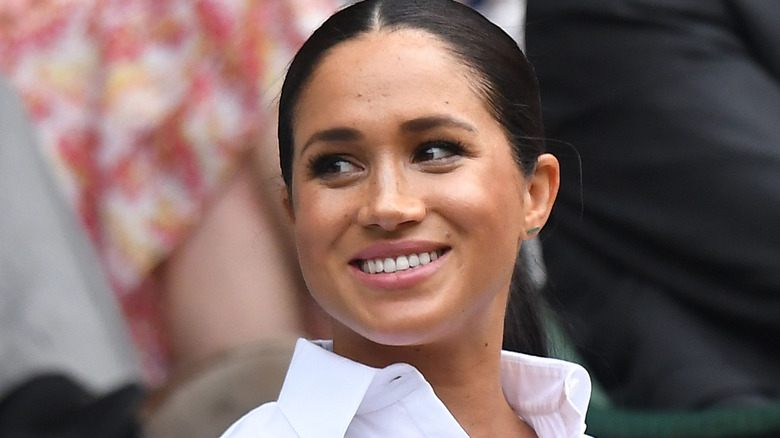 Shutterstock
Meghan Markle made some eyebrow raising comments about her early career back in 2015, during a question and answer session for "Suits'" Season 5, according to the Daily Star. When a casting director asked her if she was in the actors' union, Meghan told a white lie. "I was Taft-Harteleyed, which is I pretended I was union ... and you have to ... it was the pilot called 'Century City with Héctor Elizondo,'" she revealed during the discussion. "And I got there, and they're like — 'so you're union.' And I'm like, 'Of course I'm union. I mean, yeah, absolutely.' And then I wasn't," (via Marie Claire).
Meghan went on to say that she was a "fraud," and she noted that her tiny fib had some negative consequences. The casting directors she lied to during that time wouldn't hire her for jobs as her career progressed. These days, though, the Duchess seems pretty busy with her family, staying healthy during her pregnancy, and focusing on the big deal she and Prince Harry signed with Netflix (via The New York Times).