The One Makeup Product That Cindy Crawford Can't Live Without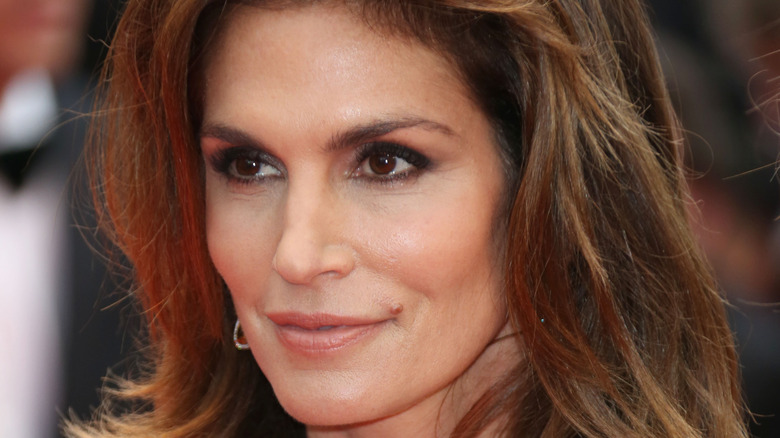 Shutterstock
Ever stop by Cindy Crawford's page while you're on Instagram and wonder what her secret to becoming a goddess-in-human-flesh is? Because we've definitely never done that. Crawford has her own line of beauty products, but there is one surprisingly affordable piece in her makeup kit that comes from someone else. As if it had to be written, the supermodel is a pro at all-things-eyebrow. She's even responsible for styling her beautiful daughter, Kaia Gerber's, stunning brows. Gerber recently told People, "My mom does mine because I know I would go tweezer-crazy and wind up with no eyebrows at all." What's Crawford's end goal? "I love the look of full brows that aren't perfectly done — eyebrows on fleek, that's the go," her daughter told the magazine.
Crawford, herself, used to depend on Hollywood stylist Anastasia Soare to get her brows done. The beauty icon was Soare's first client (via Grazia Magazine), although Soare once told W that her favorite client brows belong to Kendall Jenner. (We won't tell Crawford if you won't). And while Crawford might not need Soare's styling help much anymore, she does hold one of the stylist's makeup products near and dear.
The eyebrow pencil Cindy Crawford uses for perfect brows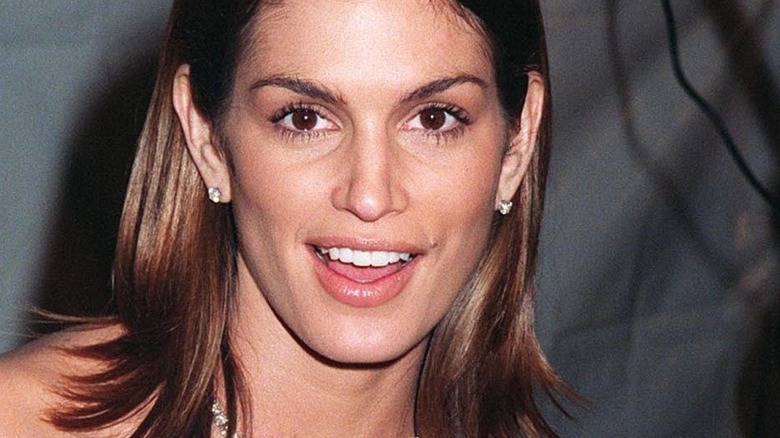 Shutterstock
Crawford's go-to eyebrow styling pencil is, she once told Byrdie, Anastasia Beverly Hills Perfect Brow Pencil (Hello!). She uses it in soft brown, but there are eight shades you can choose from, depending on your desired color result. Want to use the eyebrow pencil's brush attachment as Crawford does (and is that even a question)? Do the following: "My little hack is I actually bend this little brush at the end because I find that makes it easier for me to get in," she explained to Byrdie via Hello!. Today's all about the pencil, too. It raved about the makeup product's "smooth wax formula" which (cue in the choirs singing "Hallelujah") makes for an easy glide.
Soare's website advertises that the pencil (which has a 4.5/5 star rating and costs $23.00) "offers maximum control" and "can be sharpened to a fine point," but cautions that you should "continuously comb through the hairs during application." This method, according to Grazia's Emily Algar who got a personal tutorial from Soare, herself, ensures that the product becomes "one with your face." For their part, reviewers on the page gush about how long Cindy Crawford's favorite eyebrow product lasts. Call them crazy, but they swear it stays in place ... even through sweat.