The Truth About Mae Whitman And Miles Heizer's Friendship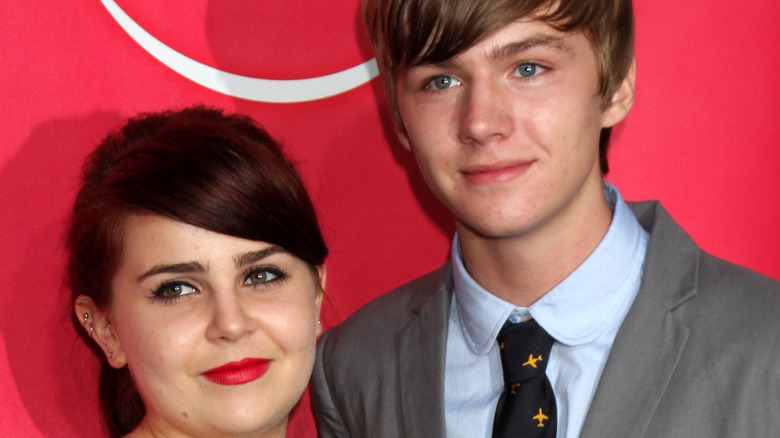 Shutterstock
In 2010, the family drama "Parenthood" premiered on the network CBS (via IMDb). The ensemble series followed the tight-knit Braverman family, which consisted of an older married couple, their four adult-age children, and their families. Throughout the six-season series, "Parenthood" tackled many issues that everyday families face such as divorce, unplanned pregnancy, poverty, and illness.
While the series was widely recognized for its superb writing and heart-warming tone, the characters were at the center of its appeal. Actress Mae Whitman played Amber Holt, the rebellious daughter of Sarah Braverman and older sister to Drew Holt, who was played by Miles Heizer. Both Whitman and Heizer appeared on the series for all six seasons and were an integral part of the show. On the screen, their characters had a close relationship, as they grew up with only one parent and needed to lean on each other a lot. Off the screen, Whitman and Heizer have enjoyed a similar sibling-like bond.
Mae Whitman and Miles Heizer lived together for many years
Shortly after meeting on set of the first season of "Parenthood," co-stars Mae Whitman and Miles Heizer began living together (via Us Weekly). The actors became best friends and lived together for many years. They often documented their roomie adventures on social media (via Popsugar). Whitman even opened up about their close bond in an interview with Glamour. She told the publication in 2014, "He's lived with me for two years. He's pretty special. I'll kill him before I let him leave."
The "Good Girls" star — who is worth more than you think — also gushed about how talented and amazing Heizer is. She continued, "He's the most talented musician and actor. I see him taking off — not to mention he's crazy hot, which is gross 'cause he's like my little brother." Whitman concluded that she planned to maintain her close relationship with Heizer for the rest of her life. "I envision wanting to live in a house next to him for my whole life and grow old down the street from him. I want our families to always be entwined," she said. How cute are these two?