The Real Reason Jay Leno Doesn't Have Kids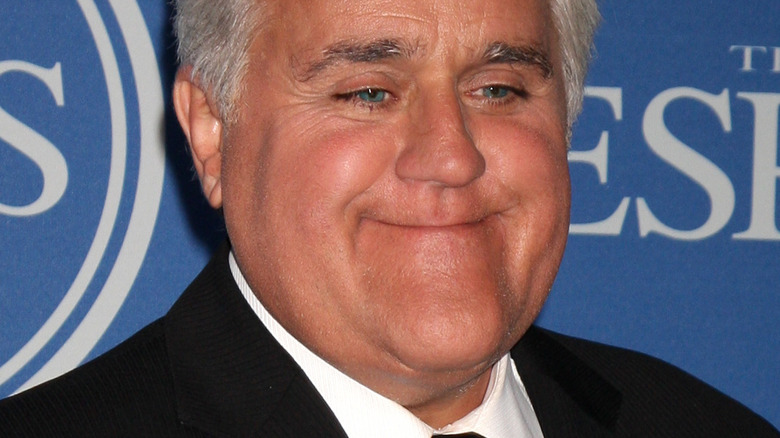 Shutterstock
With late night show hosts like Jimmy Kimmel, Jimmy Fallon, and James Corden making their home lives fodder for their TV shows, it's no surprise that fans are equally interested in Jay Leno's personal life. However, the former "Tonight Show" host never chose to share anecdotes about his children during his comedic monologues — and that's not just because his material can occasionally be less than family friendly, it's also because he doesn't have any. While the "Jay Leno Show" host has been married to wife Mavis Leno (née Nicholson) since 1980, the two never welcomed any kids together during their four decades of marriage (via The Washington Post).
As it turns out, there's a particular reason for that. Some celebrities chose not to become parents because they're focused on their career. Oprah Winfrey, for example, decided that having children simply wasn't compatible with her busy lifestyle as a mogul and TV host. For Leno, however, the decision was actually the result of prioritizing his relationship with his wife.
Jay Leno chose not to have kids because of his wife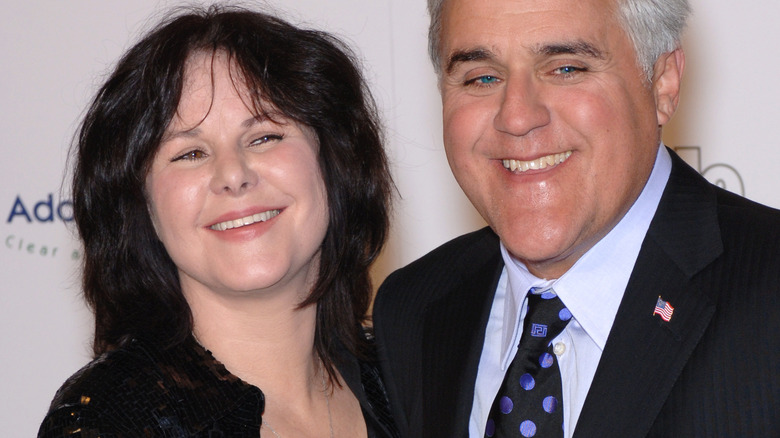 Shutterstock
In a 2014 interview with The Washington Post, Mavis Leno revealed the decision not to have children was one she made entirely on her own. She revealed that there was one particular TV show that helped her make up her mind about what she wanted her life to look like as she grew up, and that show was "The Honeymooners."
"I would see a young woman who was very attractive, and a thousand times smarter, and she's living in this little tenement hovel with her husband, Ralph, and then this Ed Norton, who has an even hotter wife," she said. "These men spend all their time talking about what a drag the wives are and asking how can they get away from them. It's perfectly obvious the women are the ones trapped."
She endeavored not to become trapped herself one day. "I remember telling my mother when I was 7 or 8 that I was never going to get married or have children," she explained. "To me, this is the way women get caught."
Luckily, it seems Jay Leno has been happy to hop on board with Mavis' plan. Considering how long the two have been together, they've clearly figured out the key to making love last, and it's supporting your partner and putting fights aside (via CNBC). Sounds good to us!