The Best Place To Put Your Couch, According To Feng Shui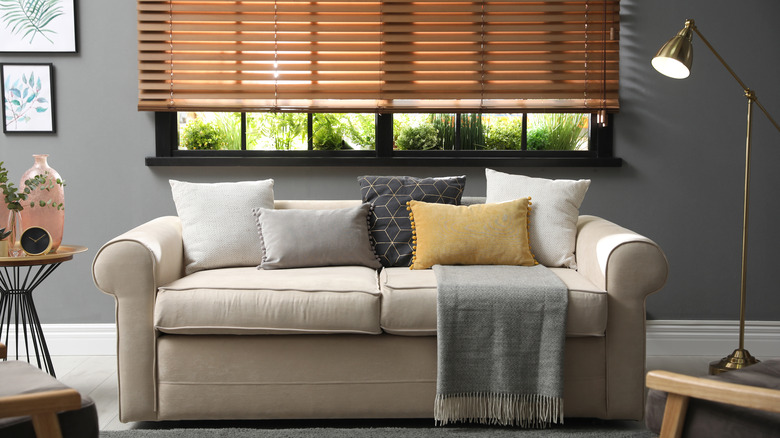 Shutterstock
In recent years, an ancient Chinese tradition known as feng shui has had a huge impact on the world of interior design. According to House Beautiful, the practice involves implementing specific design principles within your home and is believed to promote good energy while improving your overall quality of life.
Some of the primary feng shui principles to follow when designing your home include deciding on the right paint color and the positioning of furniture. This includes the placement of your couch, which is arguably one of the most important pieces of furniture in anyone's home. But, where is the best place to put your couch, according to feng shui?
Per Homedit, some interior design trends suggest you should place your couch in the middle of your living room. However, this is deemed bad feng shui. Instead, it is better to place your main piece of seating furniture against a solid wall to help yourself and others feel more secure. 
Here's why placing your couch against a wall is important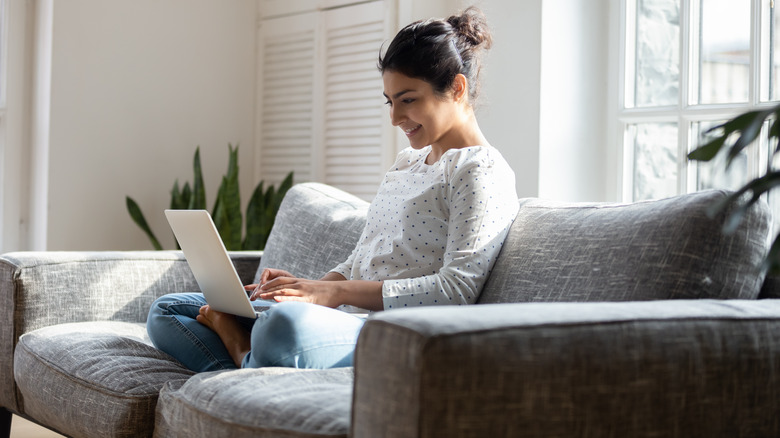 Shutterstock
One reason the placement of your couch is so important when it comes to feng shui is the feeling of instability. Per Homedit, it is believed a sofa in the middle of your living room would make you feel more vulnerable, as opposed to a couch anchored against a solid wall, which is thought to promote a sense of security. 
However, your couch doesn't have to be in full contact with your wall in order for this form of feng shui to be effective, and leaving a couple of inches of space between the sofa and the wall would be deemed acceptable. 
Another golden feng shui rule to follow is to never position your couch in front of a window. According to Space Wise, this is something that should always be avoided when designing your home as it can prevent positive chi from entering your living room.