Did The Royal Family Say No When Prince Harry First Tried To Leave?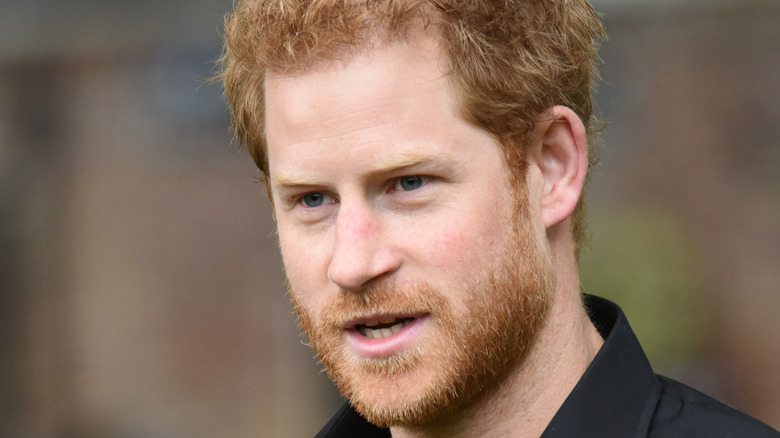 Shutterstock
When Prince Harry and Meghan Markle spectacularly stepped back from royal duties in 2020, in a move quickly dubbed "Megxit," the whole world was left reeling. The repercussions are still being felt today, particularly following the Duke and Duchess of Sussex's eye-opening interview with Oprah Winfrey, during which they discussed, among other things, how the British tabloid press nearly drove Markle to take her own life. As Vanity Fair reported at the time, Buckingham Palace was shocked by the Sussexes' seemingly abrupt departure. While speaking to Winfrey, Harry explained he and Markle ultimately left the royal family because there was a "lack of support" and a "lack of understanding" about what the couple was going through (via Marie Claire). 
Although the Sussexes tried their best to make it work, ultimately Harry felt he had to take his family out of the situation or else the worst might happen. In particular, he seemed to be alluding to the sad history of his own mother, Princess Diana. According to Harry, any stories about him "blindsiding" family members by leaving were inaccurate, especially since his father stopped taking Harry's calls toward the end. "My father and brother, they are trapped. They don't get to leave," he memorably intoned. Harry's latest comments suggest that's truer than we realized.
The Firm controlled every aspect of Prince Harry's life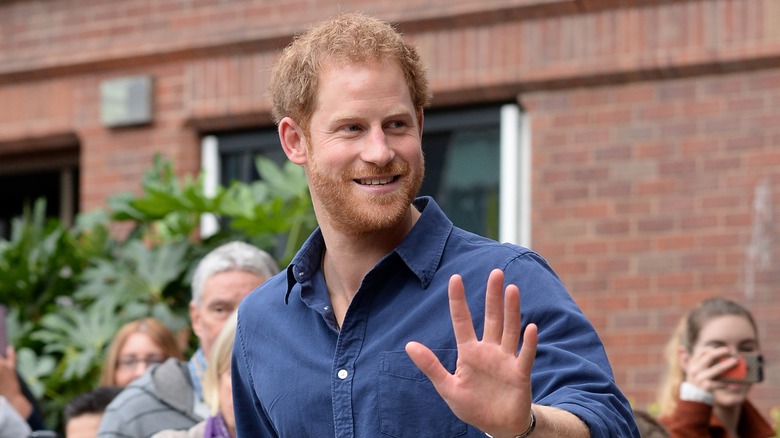 Wpa Pool/Getty Images
Prince Harry teamed up with longtime friend Oprah Winfrey for a new Apple TV+ series, in which he opened up, once again, about his trauma. As the Daily Mail notes, the five-part series, entitled "The Me You Can't See," predominantly addresses mental health issues. Harry admitted one of the main reasons he and wife Meghan Markle absconded to the U.S. was because they felt "bullied into silence" and abandoned by his own family. He explained, "Every single ask, request, warning, whatever it is, just got met with total silence, total neglect. We spent four years trying to make it work. We did everything that we possibly could to stay there and carry on doing the role and doing the job. But Meghan was struggling." 
Reiterating how "trapped" the Sussexes felt, Harry argued there was no way for them to leave. In fact, once the couple finally made the decision to do so, they were told it was impossible. "And it's like, 'Well how bad does it have to get until I am allowed to do this?' She [Meghan] was going to end her life. It shouldn't have to get to that," Harry retorted. The royal was disturbed by the parallels to his own mother's difficult time with The Firm and acted fast to protect his family and ensure history didn't repeat itself. Aside from the Sussexes themselves, high-profile interviewees in the new Apple TV+ series include actress Glenn Close and singer Lady Gaga.