This Photo Just Posted By Princess Diana's Brother Has The Internet In Tears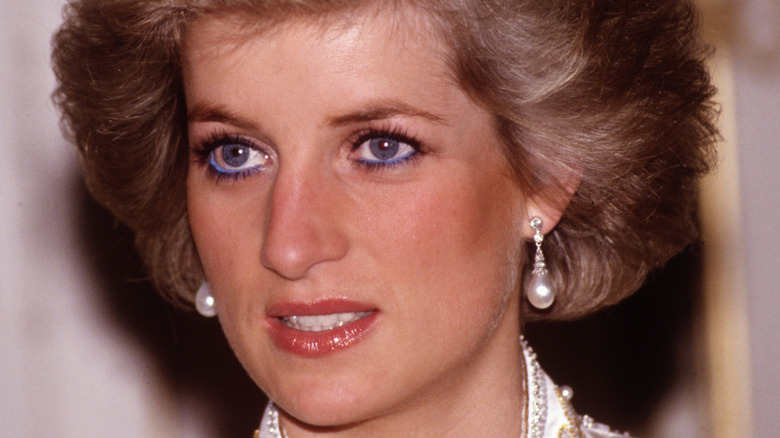 David Levenson/Getty Images
Princess Diana's brother Charles Spencer just posted a photo on his Twitter that has the entire social media platform feeling blue. Maybe Twitter's unusual show of sympathy is thanks to the fact there are royal babies on the way. Princess Beatrice just announced her first pregnancy with her husband, Edoardo Mapelli Mozzi. Meanwhile, Harry & Meghan, the Duke and Duchess of Sussex, must be due any day now with Princess Diana's second granddaughter. 
Maybe, too, the outpouring of Twitter emotion is because media coverage speculating about royal family infighting has made us all long for happier, simpler memories. Or perhaps Twitter is teary-eyed because Princess Diana's been in the news a lot more, lately. Her sons, William and Harry, are set to unveil her statue in honor of Diana's would-be 60th birthday in July. In addition to the upcoming event, explosive media revelations that BBC journalist  Martin Bashir fabricated documents to convince Diana to do her own tell-all interview have refocused attention on Diana's life story. Both Prince Harry and Prince William have condemned the deceit. Per William, it was precisely this kind of unethical behavior that contributed to Diana's "fear, paranoia and isolation" in the years leading up to her death (via NBC). 
Whatever the case, Princess Diana is clearly on Twitter's mind. And when her younger brother, Charles Spencer, published a throwback photo of the two of them as children in swimsuits, it quickly went viral ... and brought the collective Twitterverse to tears. 
Charles Spencer's throw-back photo with Princess Diana has us all choking up
It's an unquestionably tender, black and white snapshot which Spencer captioned, "Some bonds go back a very long way." Diana, with long bangs, a chin-length bob, and a one-piece bathing suit, is already a fashion icon. Needless to say, Spencer's Twitter followers went down the rabbit hole, fast. "How thoughtful she looks even at this age," wrote a nostalgic Twitter user. Others were quick to point out how similar Diana looked at that age to her granddaughter, Princess Charlotte (via Twitter). A third compared the photo to a newer one — one of her grandkids, Charlotte and George, sitting side-by-side (via Twitter). Yet a fourth mourned the fact that Diana never got the chance to meet them. "My goodness" they tweeted, "#PrincessDiana would've absolutely adored her Grandchildren i'm [sic] so sorry she didn't get to know them. "Beautiful photograph," tweeted a fifth. "It gave me a truly warm feeling. It will mean a lot to all those who share a bond with a brother or sister that lives on forever."
Could it be that Charles Spencer dug up the photo while writing the memoir about his childhood, which is currently in the works (via Hello!)? We can't help but notice that he's been spending a lot of time reminiscing on Twitter of late. In late April he re-tweeted a photo of him and Diana at Eton College. "Her Mini Metro was followed by 12 cars & 1 motorbike of tabloid journalists," he wrote. "Enough to make any teenager look as disdainful as Morrissey, frankly."
Charles Spencer's photo brings back bittersweet memories of Diana's childhood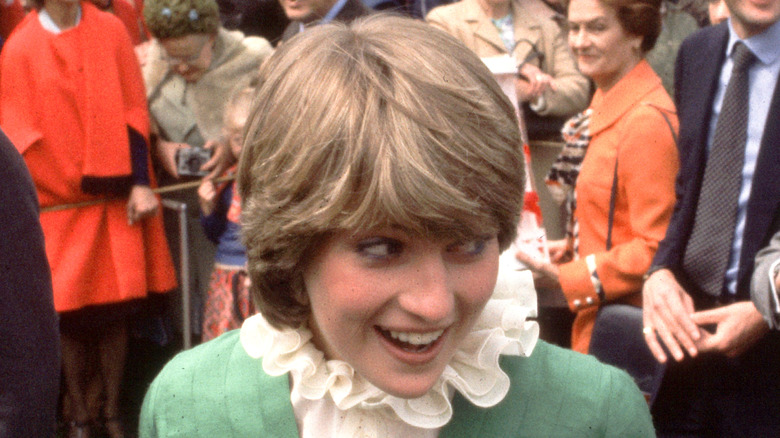 Kypros/Getty Images
The throw-back photo that Charles Spencer recently tweeted evokes bittersweet memories of what we know about Diana's youth. Her former nanny, Mary Clarke, once described the young aristocrat as "helpful, laughing [and] exuberant" (via Oprah Daily). Charles Spencer, however, remembers his sister's childhood differently. He wrote in The Sunday Times that he and Diana "were very much in it together" after their mother left their father for another man (via ET). "While she was packing her stuff to leave, she promised Diana [then aged five] she'd come back to see her," Spencer remembered. "Diana used to wait on the doorstep for her, but she never came."
In "Remembering Diana: A Life in Photographs," journalist Tina Brown told a similar story: one of a solitary child who grew up, lonely, in an aristocratic society. As a small child at Althorp House, Diana "spent most of her free time with the servants below stairs," Brown noted (via Time). It's hard not to connect the dots between Diana's solitary upbringing and the loneliness and alienation that her son, Prince Harry, describes as being experienced first by her ex-husband Prince Charles, and then by himself. Harry says he's attempting to ensure his children don't feel the same way. "We as parents should be doing the most we can to try and say, 'You know what? That happened to me, I'm going to make sure that doesn't happen to you,'" he reflected to Dax Shepard in "Armchair Expert (via Harper's Bazaar).