Prince Harry Reveals Why One Of Archie's First Words Was So Poignant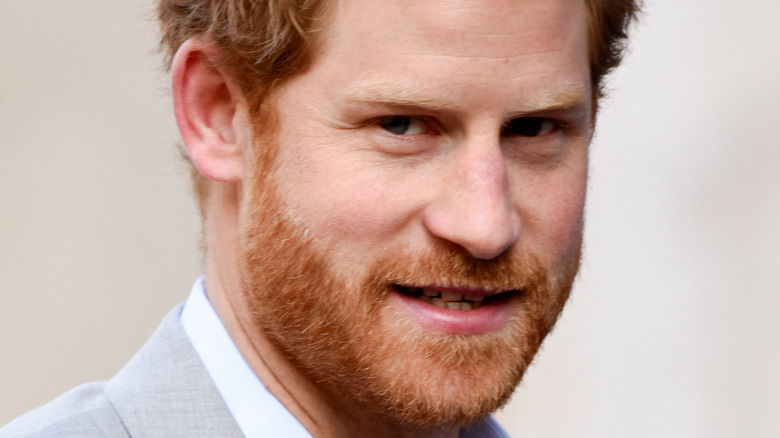 Shutterstock
Archie Mountbatten-Windsor is growing up fast. The son of Prince Harry and Meghan, Duchess of Sussex turned two years old this month, and will undoubtedly be adding new words to his vocabulary all the time. In Prince Harry's new docuseries on AppleTV+, "The Me You Can't See", it was only natural that his son would come up in conversation, and some of his first words were mentioned too.
Despite living in Los Angeles, it's clear that the Prince feels the need to keep Archie connected to his British roots — in particular, the toddler's grandmother, Princess Diana. Harry revealed that he keeps a photograph of his late mother in his son's nursery (via People) and also shared one of his son's very first words to co-host Oprah Winfrey, a good friend of the Prince and his family. 
Earlier in 2021, Harry shared that his son, whose younger sister is due to arrive this summer, had a slightly unconventional first word, choosing to say "crocodile" before anything else (via Insider), but what other words has Archie picked up at such a young age?
Archie has a photo of his Grandma Diana in his nursery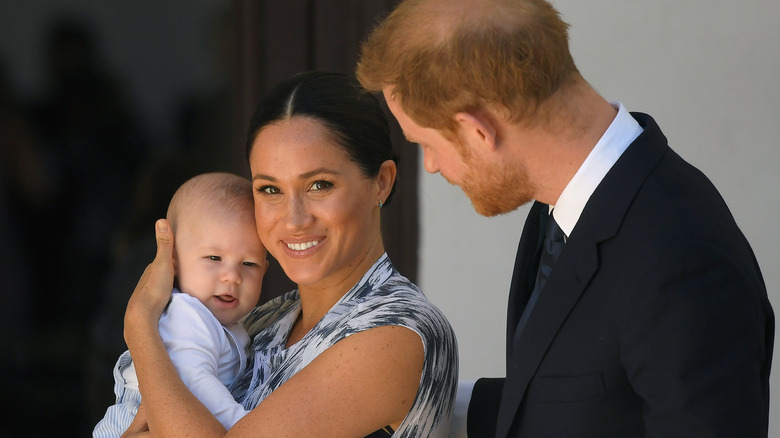 Pool/Getty Images
According to People, Prince Harry said in the series that "grandma" "was one of the first words that he said — apart from 'mama,' 'papa,' it was then 'grandma'. Grandma Diana ... It's the sweetest thing, but at the same time, it makes me really sad because she should be here.
Harry also expanded on the loss of Princess Diana, who died aged just 36 in 1997, saying that he wished "she could've met Meghan" and "was around for Archie." "She's incredibly proud of me," he said about his mother. "She's helped me get here. And I've never felt her presence more as I have done over the last year."
"The Me You Can't See", led by Prince Harry and Oprah Winfrey, takes a look at mental health and shares the perspectives of a number of celebrities, while Harry expands on his own life and that of his mother in the series too (via The Guardian).