Here's How Long Prince Harry Has Been In Therapy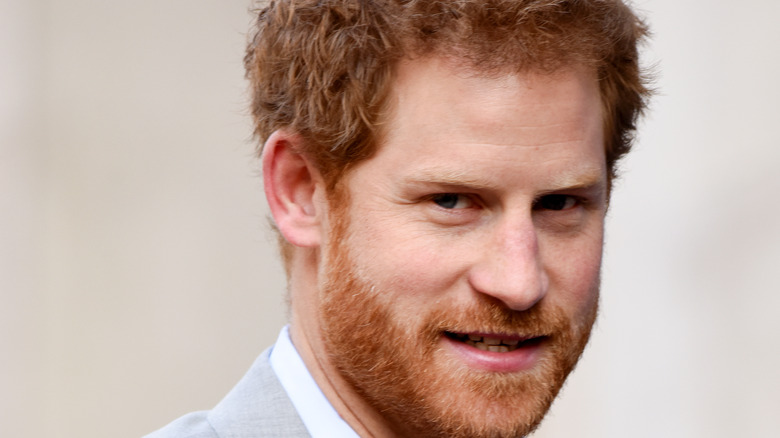 Shutterstock
Prince Harry, the duke of Sussex, moved to California for a better life, and while he's supposed to return to the U.K. in July for the unveiling of a statue dedicated to his mother, the late Princess Diana, matters between Harry and the royal family are growing more strained and complicated. Harry's new Apple TV+-exclusive series "The Me You Can't See," which is co-executive produced with Oprah Winfrey, premiered on May 21, 2021, and its debut season widened the pond between Harry and the royal family.
The Daily Mail reported that the series' sees Harry dropping more "truth bombs" regarding the events that led up to his move to California. They reported that Harry accused his father, Charles, of childhood "neglect" and of making him "suffer" throughout his life, including in the present when Harry said bullying will not make him stay in the U.K. or in the royal family.
Mental health was also discussed in this series. According to the Daily Mail, Harry stated that Meghan Markle grew suicidal based on her treatment within the family, and the royal family was "silent" about it and never helped. Moreover, Harry's mental health fluctuated throughout his life, and Meghan Markle ultimately helped him get into therapy, per USA Today.
If you or anyone you know is having suicidal thoughts, please call the National Suicide Prevention Lifeline​ at​ 1-800-273-TALK (8255)​.
Here's how Harry found himself in therapy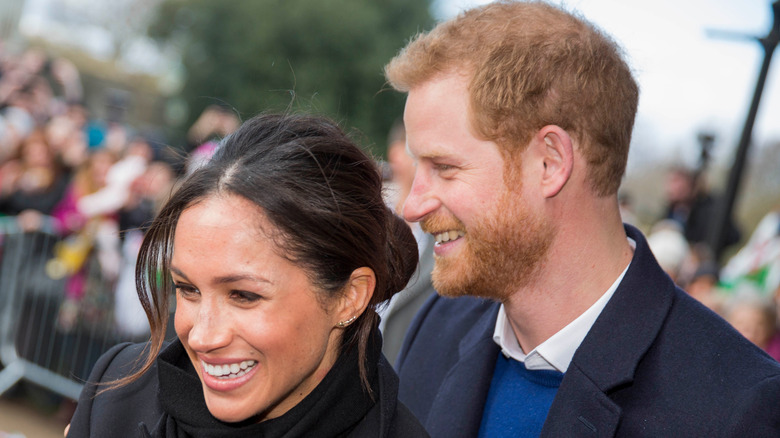 Shutterstock
In "The Me You Can't See," Harry describes himself as "just all over the place mentally," citing the years 28-32 as particularly hard years. USA Today reported that Harry is triggered by London due to the city being the home of his late mother, and her death, along with Charles' emotional absence, led Harry to cope with drugs and alcohol.
Harry and Meghan Markle married in 2018, and she's ultimately the person who convinced Harry to attend therapy. On this, Harry said, "When she said, 'I think you need to see someone,' it was in reaction to an argument that we had. And in that argument, not knowing about it, I reverted back to 12-year-old Harry," which is how old Harry was when Diana died (via USA Today). After this, Harry attended therapy for four years, per the Daily Mail.
Harry further explained that he didn't want to lose the love of his life based on then-unhandled trauma from his past, according to People. He said, "I knew that if I didn't do therapy and fix myself, that I was going to lose this woman who I could see spending the rest of my life with."
All five episodes of "The Me You Can't See" with Harry and Oprah are out now on Apple TV+. 
If you or anyone you know is struggling with addiction issues, help is available. Visit the Substance Abuse and Mental Health Services Administration website or contact SAMHSA's National Helpline at 1-800-662-HELP (4357).