Lady Gaga Speaks Out About The Severe Trauma She Experienced As A Teen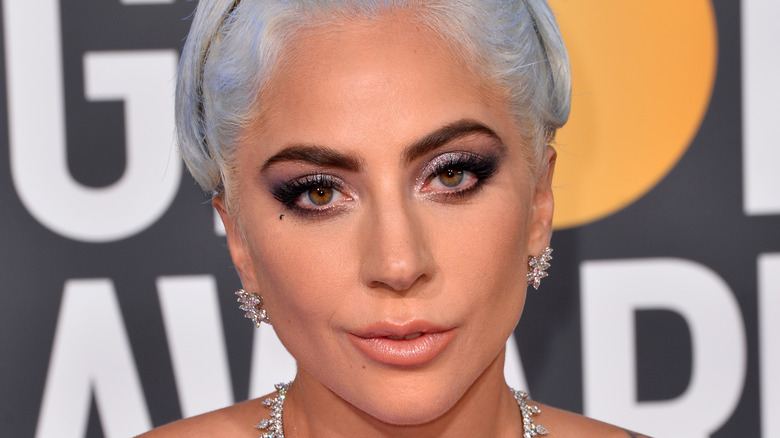 Shutterstock
TW: The following article includes allegations of abuse and sexual assault.
Lady Gaga recently made an appearance in the first episode of "The Me You Can't See," Prince Harry and Oprah's new Apple TV show on mental health, and detailed some of the darkest moments of her life. The award-winning singer said that a music producer raped and impregnated her when she was 19 years old, via Insider.
"I was 19 years old, and I was working in the business, and a producer said to me, 'Take your clothes off,'" she recalled, as reported by Daily Mail. "And I said 'no.'" The producer then threatened to burn all of her music. "They didn't stop. They didn't stop asking me, and then I just froze, and ... I don't even remember," she said, crying.
As explained by USA Today, Gaga's pain following the assault was physical and caused a numbing sensation in her entire body. But she still felt the effects of the assault years later. "I was sick for weeks and weeks after," she said. "And I realized that it was the same pain that I felt when the person who raped me dropped me off pregnant on a corner, at my parent's house, 'cause I was vomiting and sick, 'cause I had been being abused."
If you or anyone you know has been a victim of sexual assault, help is available. Visit the Rape, Abuse & Incest National Network website or contact RAINN's National Helpline at 1-800-656-HOPE (4673).
Lady Gaga's trauma manifested into PTSD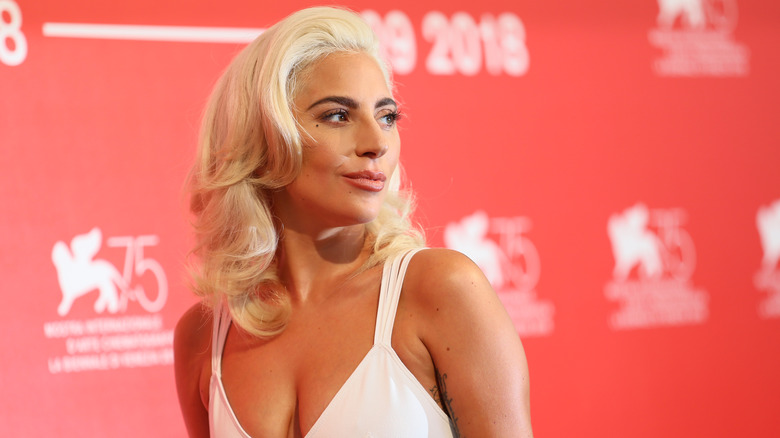 Shutterstock
According to Lady Gaga, the assault she suffered as a young adult has left her emotionally and physically scarred. "I had a total psychotic break," she said in the episode of "The Me You Can't See," via USA Today. "For a couple years I was not the same girl." With no way to release her pain, Gaga resorted to self-harm, including cutting and slamming herself against a wall.
After experiencing chronic physical pain and numbness for some time, she sought help. "Years later I went to a hospital and they brought a psychiatrist in and I said 'bring me a real doctor, why is there a psych here? I can't feel my body,'" she said, per Daily Mail. From there, Gaga was eventually diagnosed with Post Traumatic Stress Disorder (PTSD). As noted by Insider, Gaga was also diagnosed with fibromyalgia, which is characterized by widespread pain, muscle tenderness, and memory and mood issues (via Mayo Clinic).
Lady Gaga said that it took her about two-and-a-half years to learn how to deal with her bad days, and she uses a combination of therapy, self-care for her body, and music to help, per Insider. She also described the improvement of her mental health as a "slow rise."
If you or someone you know is struggling with mental health, please contact the Crisis Text Line by texting HOME to 741741, call the National Alliance on Mental Illness helpline at 1-800-950-NAMI (6264), or visit the National Institute of Mental Health website.