The '80s Song Gwen Stefani And Blake Shelton Will Dance To At Their Wedding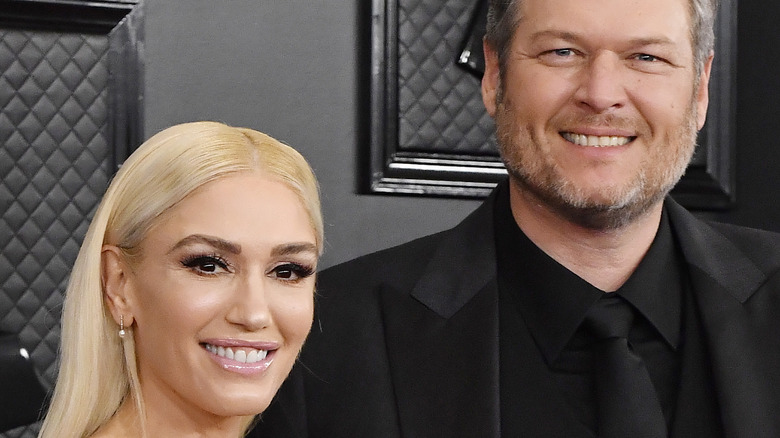 Frazer Harrison/Getty Images
Fans of Gwen Stefani and Blake Shelton may have expected the soon-to-be wed couple to pick one of their songs to dance to when they say "I do." Perhaps "Happy Anywhere?" But alas, according to the country singer, the pair plan to share their first official dance as husband and wife to an unexpected tune.
No, they won't get down to a song by one of their famous musical exes, Miranda Lambert or Gavin Rossdale. Now that would be truly unexpected. Instead, Stefani and Shelton have a certain song from the 1980s in mind that just so happens to hold a special meaning for them.
During an appearance on "The Tonight Show," the "Minimum Wage" crooner shared a few details about his upcoming wedding to the former No Doubt singer (via E! Online). When Jimmy Fallon asked him what song they planned to share their first dance to, at first Shelton made a joke. "I think it's called the 'Wedding March,'" he said. But then, the star was ready to give Fallon the true inside scoop.
You will have this song in your head all day in the best way possible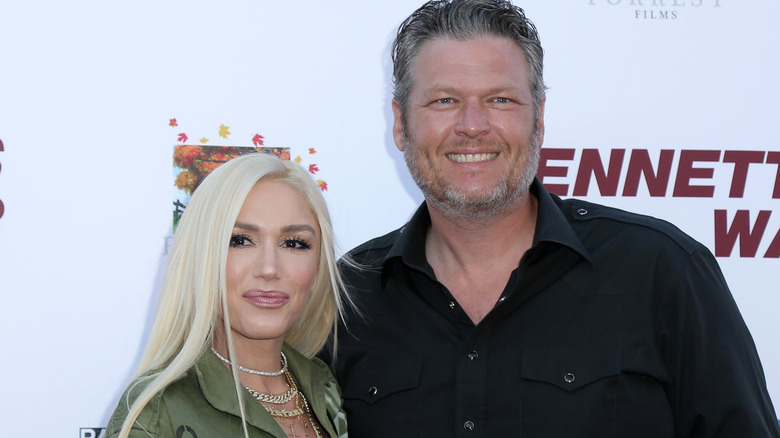 Shutterstock
After Shelton fibbed to Fallon about "Wedding March" being the song he and Stefani plan to dance to at their wedding, the host shot back, "Not that song, not the procession. No, no, I want at the reception, you come out of a fog machine...and they're like, 'Here is Mr. and Mrs. Blake Shelton! And now time for the couple's first dance.' And then, what do we hear?" (via E! Online).
"It's 'If You Leave' from the 'Pretty in Pink' soundtrack," Shelton then shared. Remember that tune by the Orchestral Manoeuvres In The Dark? If not, here's a hint: The chorus' lyrics are, "I touch you once, I touch you twice / I won't let go at any price / I need you now like I need you then / You always said we'd still be friends someday" (via Genius). You can also watch the video on YouTube.
Yup, we have all the feels, too. As for why the famous couple chose this song specifically, Shelton simply said, "We both love the song, we're both fans of the '80s, why not?"