Malala Yousafzai's Net Worth Will Surprise You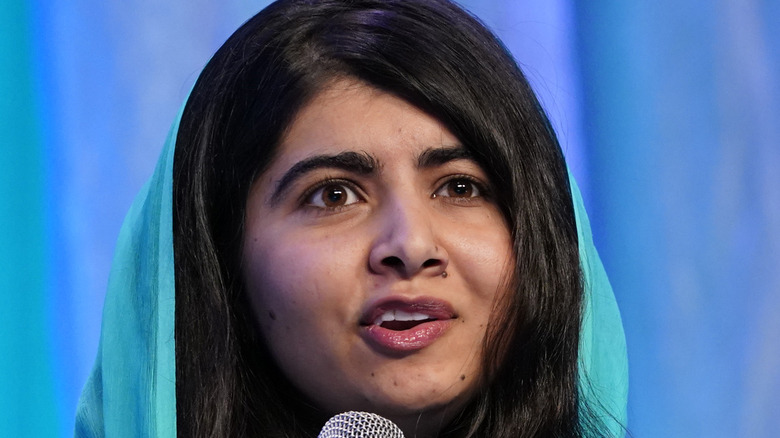 Marla Aufmuth/Getty Images
In 2012, Malala Yousafzai rose to international fame after she was nearly killed during an assassination attempt on a bus in her home country of Pakistan. At the time, Yousafzai, only 15, had been growing her platform as an outspoken supporter of women's education in Pakistan, according to the Malala Fund. After surviving the assassination attempt by the Taliban, Yousafzai only expanded her platform, establishing the Malala Fund, a charity organization that invests in schools and programs designed to further the education of girls and women around the world. In recognition of this work, Yousafzai became the youngest person ever to receive the Nobel Peace Prize in 2014 at the age of 17.
While continuing on her pursuit to provide free education to every girl around the world, Yousafzai also attended and graduated from Oxford University in England, as detailed by the Malala Fund. By doing so, she joined the ranks of Chelsea Clinton, Emma Watson, and more — she has equal if not more influence around the world than her Oxford counterparts. Though Yousafzai has invested quite a bit of money into furthering the educational pursuits of women all over the world, the activist has also earned herself quite an impressive net worth despite only being 23, as of publication.
The activist charges a hefty fee for speaking engagements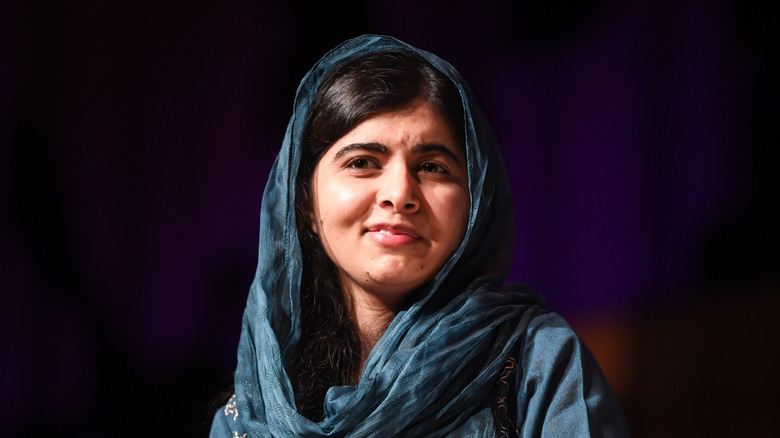 James D. Morgan/Getty Images
Though not much has been released about Malala Yousafzai's finances in the past five years, her earnings made headlines in 2016 when it was revealed that Yousafzai and her family had become millionaires only four years after they established the Malala Fund, according to Reuters. This millionaire status was the result of Yousafzai's rather steep rate of pay for speaking engagements and royalties from her book, "I Am Malala," which was released in 2013. Back in 2016, Reuters reported that Yousafzai charged $152,000 per speech, and that her book had sold nearly 300,000 copies in England for a whopping $3 million. In 2016, the Malala Fund was worth $1.87 million, though large companies like Apple have since invested in the charitable organization, according to Fortune. 
While sites like CelebNetWorths.com have estimated that Yousafzai's net worth is approximately $5 million, the activist's financial situation has not been made public in the past few years. However, since starting the Malala Fund, Yousafzai and her family have donated millions of dollars to those in need. "Since the publication of Malala's book, Malala and her family have donated more than $1 million to charities, mostly for education-focused projects across the world including Pakistan," Yousafzai's family said in a statement to the Thomson Reuters Foundation, according to Reuters.