Here Are The Cities With The Best Nightlife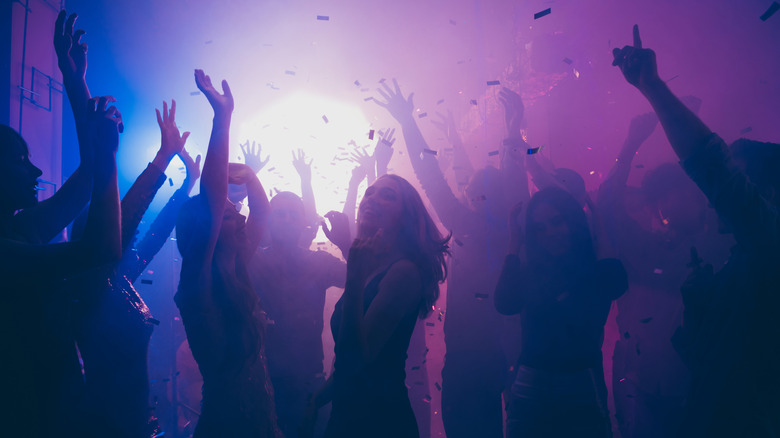 Shutterstock
It's time to start planning summer travel and if you're looking to sip cocktails and dance into the night, certain cities have a plethora of options. So where should you head if you're seeking a good nightlife scene? U.S News & World Report was kind enough to compile the top 10 best nightlife cities in the United States for your planning purposes. Here's the verdict.
Coming in at number 10 is Boston, Massachusetts, which the outlet noted is best known for its breweries. Compared to other cities on the list, last call is a little on the early side — per Thrillist, last call is at 1:30am in Boston and bars close their doors at 2 a.m. — which sounds late, right? Well, not really. For comparison, New York City bars can stay open until 4 a.m. and Las Vegas bars can stay open all night if they please.
U.S. News & World Report ranked San Diego, California at number nine, citing the wide variety of entertainment and the pleasant weather year round. Next up is Austin, Texas, which gets major bonus points for its amazing live music scene. At number seven is Chicago, Illinois — although the "Windy City" does have its share of lounges and clubs, partying like the locals involves a more laidback scene at smaller neighborhood bars.
The top ranked city for nightlife shouldn't come as a surprise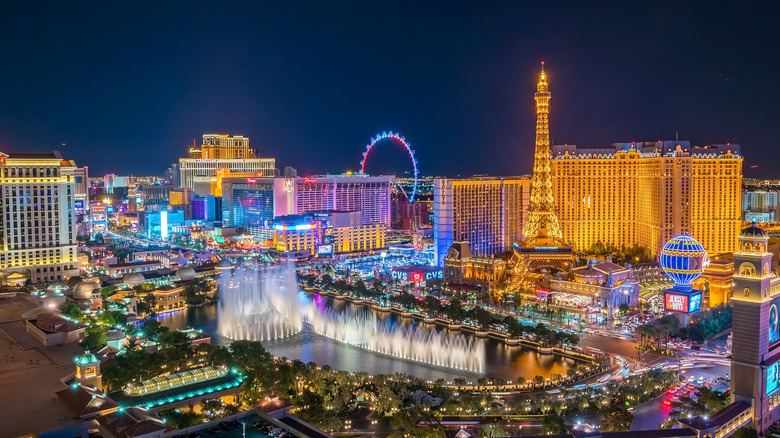 Shutterstock
As we move up on the list, U.S. News & World Report ranked San Francisco, California at number six and Los Angeles, California at number five. These two "Golden State" cities offer different but equally enjoyable nightlife scenes. The former is home to more hipster-style establishments as well as some of the best gay bars in the country, while Los Angeles is all about glamorous rooftops in West Hollywood and Beverly Hills where you can stargaze in more ways than one.
It's no surprise that New York City, New York is in the top five. Living up to its nickname of "The City That Never Sleeps," bars and clubs stay open until 4 a.m. and U.S. News & World Report noted that NYC hands-down has the widest variety of nightlife options in the country. There's truly something there for everyone.
Coming in at number three is New Orleans, Louisiana, another city that parties until the sun comes up (per Thrillist, bars are permitted to remain open 24 hours a day). Like Austin, Texas, it's known for its amazing live music. In second place is Miami Beach, Florida, best known for its swanky dance clubs.
And the number one spot goes to Las Vegas, Nevada — was there ever any competition? Filled with some of the most famous nightclubs and casinos, Las Vegas is the perfect place to stay out dancing and socializing until the sun comes up. Don't forget to see a show while you're there.