Inside Pauley Perrette And Mark Harmon's Relationship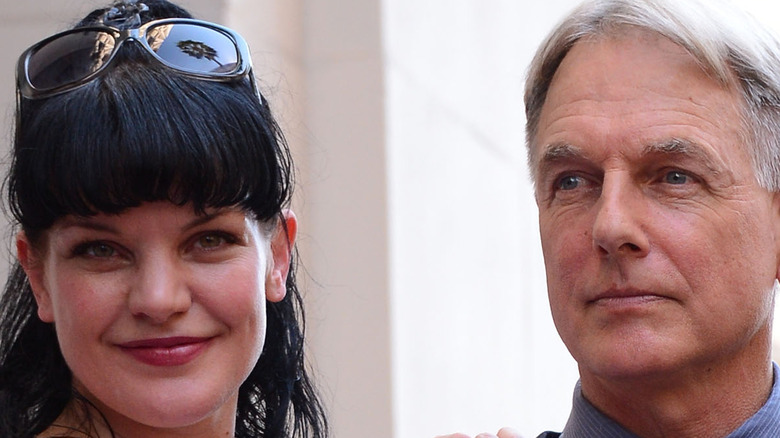 Mark Davis/Getty Images
Pauley Perrette and Mark Harmon weren't in a good place with one another when the she left "NCIS" in 2018. Although Perrette and CBS played it cool when the fan-favorite's sudden exit was first announced, with both Perrette and the network releasing positive statement about her 15-year run on the show, it was later revealed that Perrette and Harmon endured a massive falling out over a dog bite that resulted in Perrette departing from her role as forensic scientist Abigail "Abby" Sciuto.
As fans of "NCIS" may recall, Perrette shared a sweet Twitter post to her co-stars after shooting her last scene in April 2018. "Finished shooting my last scene of 'NCIS' with @SeanHMurray @BrianDietzen @EmilyWickersham @WValderrama. Airs May 8th. LOVE Y'ALL!!!" she tweeted at the time, along with four selfies with each of her cast mates.
Around the same time, the network spoke out. "Pauley has been a valued member of both NCIS and the CBS family for over 15 years," CBS and CBS TV Studios said in a joint statement to Deadline. "While it's never easy saying goodbye to a beloved actress and character, we respect her decision to leave at the end of the season. We are grateful to Pauley for all her contributions to the series and making Abby one of the most unique characters on television."
Pauley claims she was fired after speaking out against Mark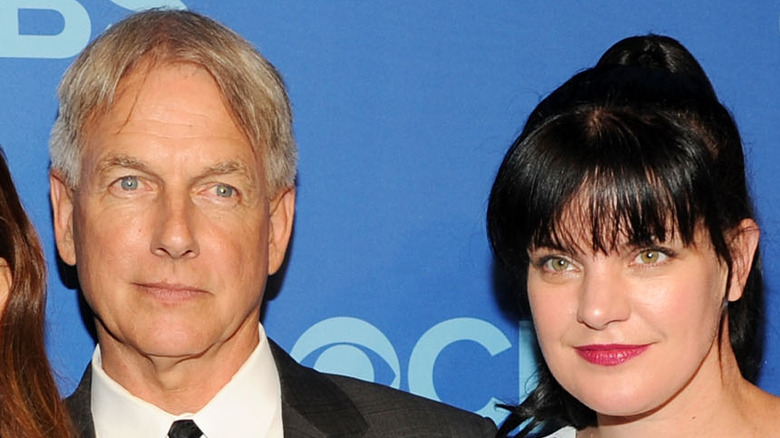 Ben Gabbe/Getty Images
In May 2018, following statements from Pauley Perrette and CBS, the short-lived love fest came to an end as Perrette shared a series of shocking tweet about her time on the set of "NCIS."
"I refused to go low, that's why I've never told publicly what happened. But there are tabloid articles out there that are telling total lies about me," Perrette tweeted. Then, in a second tweet, Perrette said that she had kept quiet about certain things in an effort to "protect my crew, jobs and so many people."
She went on, "There is a 'machine' keeping me silent, and feeding FALSE stories about me. A very rich, very powerful publicity "machine". No morals, no obligation to truth, and I'm just left here, reading the lies, trying to protect my crew. Trying to remain calm. He did it."

Perrette even shared a message about "multiple physical assaults" before a report from The Wrap suggested her feud with Mark Harmon began after his dog bit a crew member, who had to get 15 stitches, and he proceeded to allow the animal back on set. According to the outlet, Perrette reportedly complained to the network about the incident and later, she confirmed she would never consider returning to the show.
Amid the drama, Vanity Fair shared a deleted tweet by Perrette in which she claimed to have been "physically assaulted" and "lost [her] job" after speaking out.