The Skincare Products That Kim Kardashian Actually Uses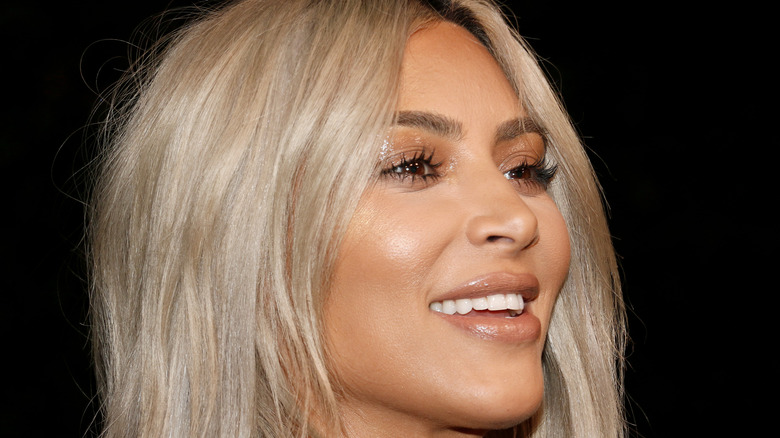 Shutterstock
Love or hate her, there is one thing we can all agree upon when it comes to Kim Kardashian: She has great skin. Wouldn't it be life changing to know exactly which skincare products the reality star actually uses?
Well, we have good news and bad news on that front. First, the good news, which is that Kardashian shares her beauty routine via her website. The bad news is that according to People, her regimen costs $4,500.
In a blog post that details every treatment to grace the former millionaire mom's face, she writes, "I love to try out new beauty and skincare products, but there are some that I'll just never give up. I've gotten into such a good routine because I use products that work together and really see results" (via Byrdie).
So what are the precise products Kardashian keeps on hand at all times to look so camera ready?
Copying Kim Kardashian's skincare routine will cost you counter space and cash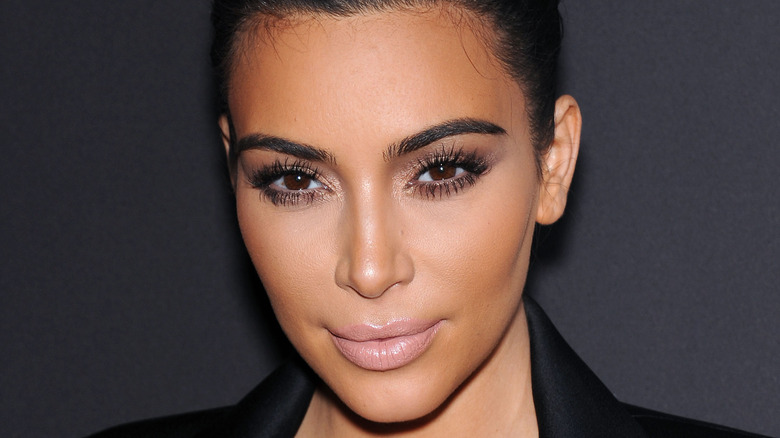 Shutterstock
According to People, caring for your skin the Kim Kardashian way not only hits you hard in the pocketbook, but will also require quite a large medicine cabinet for storage. Consider that in her post revealing her beauty routine, the social media maven names no fewer than 17 products!
First, for its anti-aging benefits, the star uses Guerlain Orchidée Impériale Longevity Concentrate Intense Replenishing serum, which costs $510. Kardashian's chosen cleanser, made by Lanser, is considerably more affordable, costing $55. The same brand, however, makes a serum for the décolleté, which will set you back $185 (via Byrdie).
Meanwhile, like so many other celebrities, Kardashian is a fan of La Mer moisturizing cream. Other devotees of the seriously expensive treatment, which costs $245 per jar, include Beyonce and Chrissy Teigen, both of whom also boast amazing skin (via Us Weekly).
More Kim Kardashian loved beauty products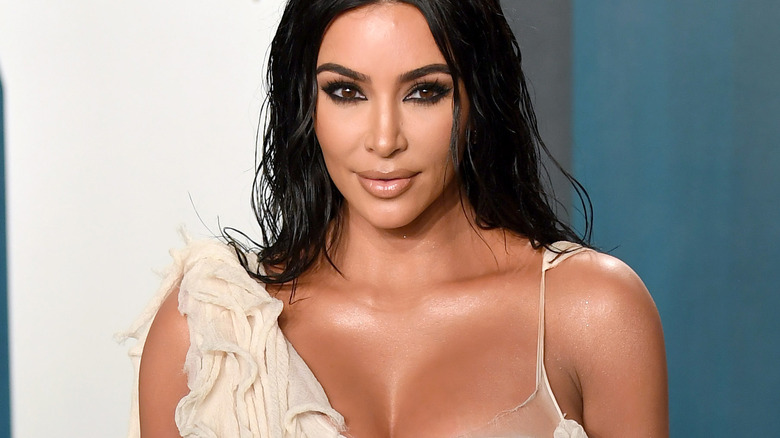 Karwai Tang/Getty Images
The cheapest product in Kardashian's beauty bag is Bio-Oil, which is just $15, can be purchased at your local Walgreens, and helps diminish stretch marks (via People). The priciest product she swears by is made by La Mer and is a serum essence — whatever that is. Either way, a small batch is priced at, gulp, $630.
Several other products called out by Kardashian specifically in her 2019 post cost several hundred dollars a piece, with the star seemingly devoted to certain brands such as Lancer and La Mer.
Of course, in addition to her very expensive collection of 17 beauty treatments, the mom of four credits getting regular facials for maintaining her envy-inducing complexion, with Joanna Czech being her favorite facialist, who helps her curate an ongoing at-home routine skincare to deal with all maladies, from acne to aging (via Shape).