Prince William Reveals His Saddest Memory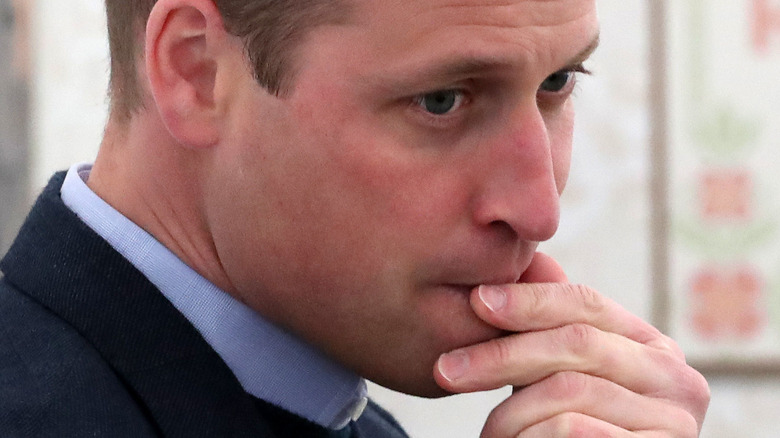 Wpa Pool/Getty Images
Prince William continues to step up as a senior member of the royal family as he takes on more duties due to the queen's advanced age, as well as his role as heir to the throne (via the Daily Express). William's younger brother Prince Harry recently sat down for a tell-all interview with Oprah Winfrey and claimed that William and their father Prince Charles may feel trapped in the royal family as he did before his exit. However, sources tell Entertainment Tonight that's not the case. Royal expert Katie Nicholl previously revealed that William takes his position in the family seriously and is actively preparing for his role as the future King of England.
"We're hearing reports that Prince William felt quite affronted by the claims that Harry made in the interview. We've also heard through friends of William who have spoken to the newspapers over here that he really rejects that suggestion from his brother that he feels 'trapped' by the firm, that he feels trapped by his future role," Nicholl says. "If you speak to the sources close to William, they say this is very much not the case. He's very willing to embrace his destiny as a future king, and he's very happy to step up to his responsibilities," the expert added (via ET). This week, William's royal duties took him to Scotland, where he opened up about the importance the country has played in his life.
Prince William associates his saddest memory with Scotland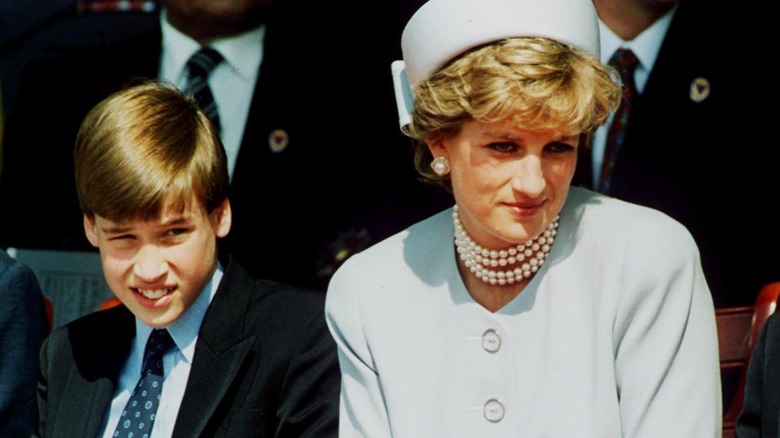 Anwar Hussein/Getty Images
Prince William is currently taking a royal tour of Scotland, a place that he says holds a lot of fond memories for him. The Duke of Cambridge recently spoke at the General Assembly of the Church of Scotland and opened up about his love for the country (via People). "Along with listening this week, there is something I do want to tell you. Scotland is incredibly important to me and will always have a special place in my heart. I've been coming to Scotland since I was a small boy. As I grew up, I saw how my grandmother relishes every minute she spends here. And my father is never happier than when walking among the hills," William stated.
However, William also confessed that his saddest memory also occurred while in Scotland. "In short, Scotland is the source of some of my happiest memories. But also, my saddest. I was in Balmoral when I was told that my mother had died. Still in shock, I found sanctuary in the service at Crathie Kirk that very morning, and in the dark days of grief that followed, I found comfort and solace in the Scottish outdoors. As a result, the connection I feel to Scotland will forever run deep," William stated. He added that he also has the fond memory of meeting his wife, Kate Middleton, in the country. "Needless to say, the town where you meet your future wife holds a very special place in your heart," Wiliam confessed.