Here's What Good Bones' Karen Laine Thinks Everyone Needs In Their Home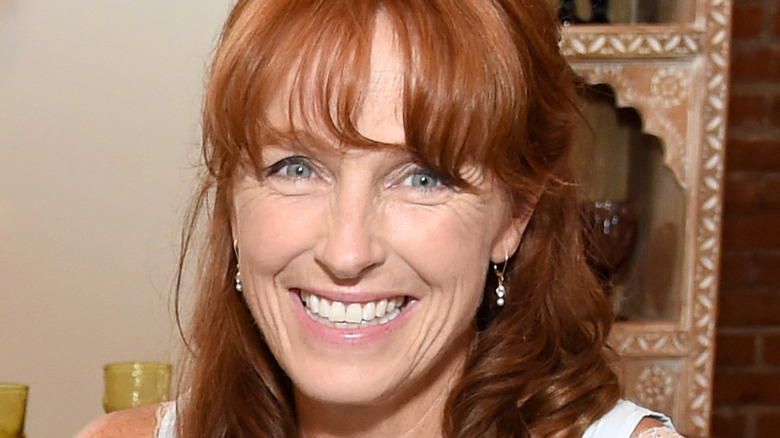 Michael Kovac/Getty Images
On their hit HGTV show "Good Bones," mother-daughter duo Mina Starsiak-Hawk and Karen Laine help turn underappreciated properties in their native Indianapolis into stunning palaces — or as close as possible — on a reasonable budget. The ambitious ladies opened their own business, Two Chicks and a Hammer, years before the show came to fruition and are understandably considered home renovation experts. Naturally, the duo is constantly fielding questions about their best tips as a result. 
While chatting to House Beautiful, Laine pointed out that one of the biggest mistakes most prospective renovators make is underestimating how much time and, crucially, money actually goes into these kinds of projects regardless of the overall scope. "Contractors are the most optimistic people in the world, and they really believe they can get something done in two weeks and they can't," she explained. No matter the amount of money or time, however, there's one thing every home needs, according to Laine. 
Karen Laine has some big opinions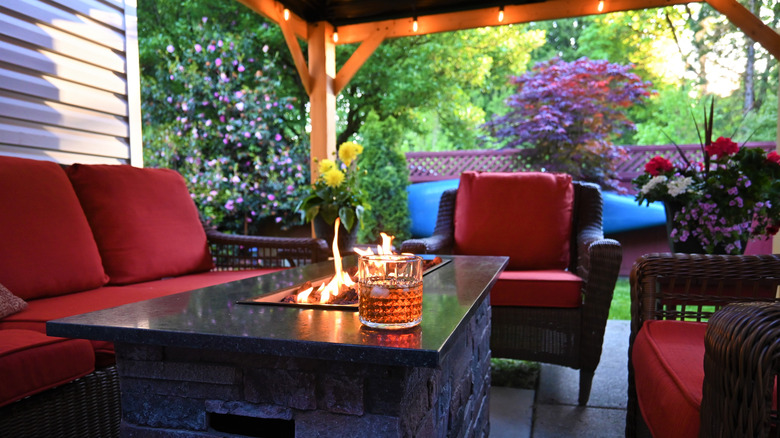 Shutterstock
In an interview with Pop Culture, Karen Laine detailed her dos and don'ts for each home. When it comes to what people definitely should include, whether they're remodeling or just trying to make the space a bit nicer with what little money they can spare, the "Good Bones" star reckons it all comes down to beautiful drinkware. That's right — beverage glasses. As Laine explained, glasses don't have to be "super fancy" necessarily, but you should definitely have some on hand for whenever guests visit even if you're only serving them water. Simply put, "If you don't have any nice glasses, you should get a couple of nice glasses," she suggested. Laine also favors fresh flowers and nice smells, to give the space a more homely feel. 
However, when it comes to pillows, the reality star warned fans not to go overboard. "Some people have enough pillows ... they should stop," she reasoned. Elsewhere, Laine told Reader's Digest it's important to include a nice mixture of new and old items throughout your home, which you can frequently source from local, eclectic places without spending too much. Whatever you're planning, and whether you're starting from ground zero or improving a space you've lived in for years, remember to make the property your own and try not to go over budget unnecessarily. After all, even nice barware isn't that expensive.