Here's Why Good Bones Star Karen Laine's Secret Tattoo Surprised Fans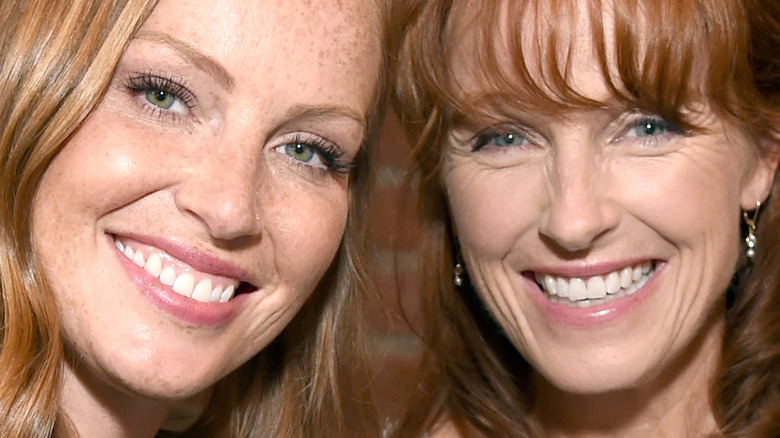 Michael Kovac/Getty Images
"Good Bones" on HGTV follows mother-and-daughter team Karen Laine and Mina Starsiak Hawk as they renovate and design houses in Indianapolis (via HGTV). The duo is known for taking mostly run-down properties in their own neighborhood and turning them into gorgeous homes. And while daughter Mina is the real-estate guru, it's often her mom, Karen, who surprises fans each episode with her skills.
As a former attorney, Karen is not afraid to get her hands dirty. Not only does she bring her legal acumen to the show, she also is very hands-on, helping to decide which houses they buy (and often seeing potential in homes that Mina doesn't) and tackling projects on her own. While Karen announced her retirement from the pair's home renovation company back in 2019, the mom (and now grandmother) still appears on "Good Bones" (via Two Chicks and a Hammer). Karen is a kind-hearted woman who enjoys kite flying, yoga, and gardening, so it was a shock to fans who got a glimpse of a rather large back tattoo on a recent episode.
What Karen Laine has to say about the tattoo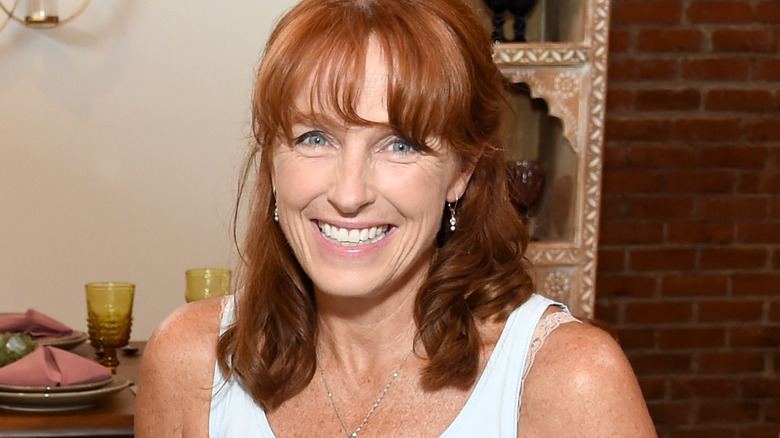 Michael Kovac/Getty Images
In the Season 4 episode of "Good Bones" titled "Tiny Condo, Giant Upgrade," Karen Laine is seen fetching a pair of keys that daughter Mina accidentally dropped down the drain. As she bends to retrieve the keys, her back is briefly shown, and with it, a large tattoo (via House Beautiful).
While the scene is brief, fans got a good look at the colorful tattoo that seems to extend up her whole back and, according to House Beautiful, looks like a koi fish. While Karen did not discuss the tattoo at the time of the episode, she did mention it back in 2018, telling Marketplace Events (via House Beautiful) that "Most people are surprised to find that I have a tattoo that goes from the nape of my neck, covers my back, and extends down the backs of my thighs."
And while fans were shocked to see the tattoo, it isn't so out of character for the former attorney. In addition to the show, Karen has created her own nonprofit called Indy Home, which helps address homelessness in her area and can often be found doing more eclectic things like mushroom hunting, riding her motorcycle, and frequenting music festivals. Mina has called her mom a "hippy-dippy dreamer."