What We Know About Adria Arjona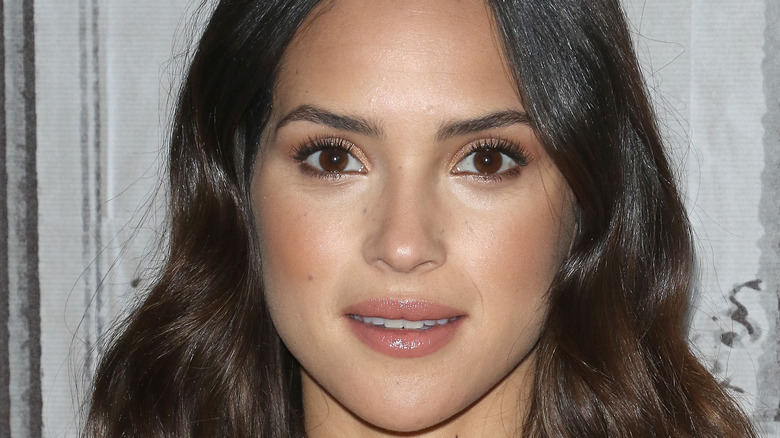 Jim Spellman/Getty Images
Adria Arjona's star has been on the rise since being featured in films such as "Pacific Rim Uprising" and "Life of the Party," which she starred in alongside " Melissa McCarthy (via IMDb). And her projects since those breakout roles have only served to boost her Hollywood notoriety.
The actress and model brings authenticity to her projects, as evidenced in her 2020 unretouched pictures in a campaign for Giorgio Armani's perfume My Way. Arjona told Allure she wants to lead by example. "You can see my little smile wrinkle, and that's one of my favorite things of the whole shot. It tells you, 'This woman smiles," she told the outlet. "I want to give people the idea to feel confident in their own skin. ... we should all embrace ourselves."
Before landing roles in Netflix's "Narcos," HBO's "True Detective," and "6 Underground," Arjona had a childhood that prepared her for life in the spotlight. This may be why despite being cast in major projects such as the "Star Wars" spin-off series "Andor" and Marvel's "Morbius" (via Interview Magazine), celebrity has not appeared to negatively affect the actress.
Adria Arjona's father is a popular musician
Shutterstock
The daughter of popular Guatemalan singer-songwriter Ricardo Arjona, Adria spent most of her childhood traveling with her dad to concert venues in Latin America, where she helped sell tour merchandise. In a discussion with her "Morbius" co-star Jared Leto for Interview Magazine, Arjona shared how she lived on tour buses much of her life due to her father's tour schedule.
Raised in Mexico City, Arjona saw firsthand how her father's popularity grew as small gigs led to larger venues. Because of these experiences, Arjona understands stardom intimately and what it means to be in the spotlight. 
She told Nylon that she intends to inspire other Hispanic women and actors by pushing for representation. "This is literally what I speak about every single day to my Hispanic actor friends: Put your freaking head up. Times are changing. We can be anything we want to be," she said.
Adria Arjona worked as a waitress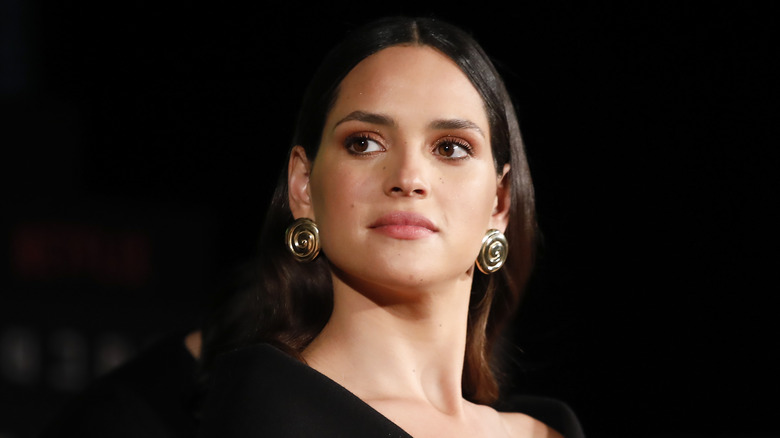 Woohae Cho/Getty Images
Arjona may be the daughter of a popular singer-songwriter, but that doesn't mean she didn't have to work for what she has. At the age of 18, Arjona moved from Miami to New York to attend the Lee Strasberg Theatre and Film Institute to pursue her passion for acting (via NBC). Acting is a passion she discovered after her father nudged her toward the artistic outlet, according to Vanity Fair.
In New York, she learned to make her own way and did what many college students do to get themselves through college: wait tables. In an interview with People, Arjona explained that she learned a lot from working as a waitress and hostess. "I learned the value of money and working hard," she told the outlet. "It helped me because I got to be on my feet. And I think today I can do 16-hour days thanks to being a waitress."
Obviously, all her hard work has paid off and fans can't wait to see what she does next.