This Is The Lip Filler Kylie Jenner Swears By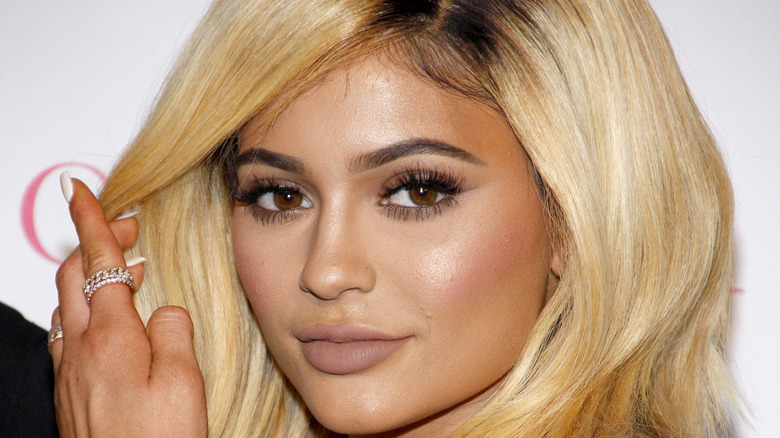 Shutterstock
Growing up on "Keeping Up With the Kardashians" means that Kylie Jenner has been subject to a lot of opinions and criticism of her appearance. After years of struggling with insecurity surrounding her lips, Jenner admitted she started getting lip filler at just 15 years old. In an episode of "Keeping Up with the Kardashians" (via The Sun), the star explained to her therapist, "It's just an insecurity of mine and it's what I wanted to do. Everyone always picks us apart. I want to admit to the lips, but people are so quick to judge me on everything, so I might have tiptoed around the truth, but I didn't lie."
For many years, Jenner continued to enhance her pout with filler. However in 2018, six months after giving birth to her daughter, Stormi, Jenner shocked the world again when she revealed on Instagram that she was laying off the fillers for a while, but the break ended up being short-lived. Though many of her fans loved the new mom's more natural look, a few months later she revealed on her Instagram story (via Refinery29) that she was back to getting filler. Jenner captioned her story, "Thanks @Pawnta for coming through late last night with a lip touch up." 
Kylie Jenner is a fan of the Motykie Med Spa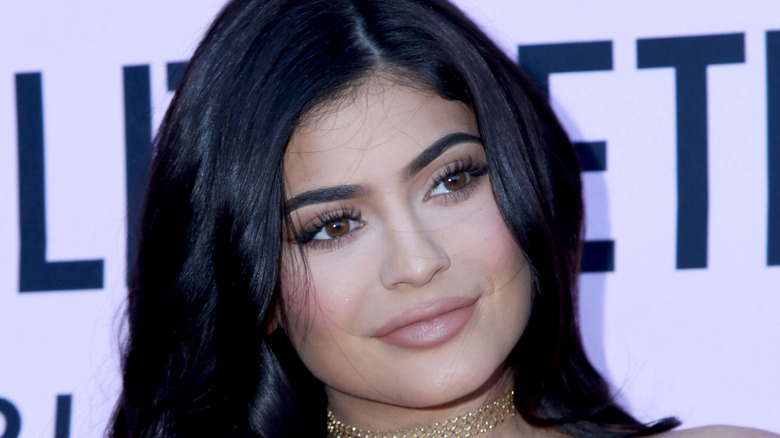 Shutterstock
Who is Pawnta? The person behind Kylie Jenner's famous lips is a registered nurse at Motykie Med Spa. Per her bio at the spa's website, her full name is Pawnta Abrahimi and she works with a lot of celebrities. The medical professional spoke to Refinery29 about the work she has done for Jenner, saying that the only cosmetic procedure she undergoes is getting lip fillers.
What lip filler does Jenner use? Abrahimi revealed that her go-to filler to use on patients is Juvéderm. "I like to use Juvéderm for the lips because it's made from hyaluronic acid," she told the outlet. "That means it retains and absorbs water, so it's specifically great for lips." She also explained that how long the filler lasts "depends on your metabolism, but normally lasts between four months to a year."
Abrahimi also shared what the process of getting lip filler entails. She said, "The actual procedure takes 30 minutes. We'll numb the patient for 10 to 15 minutes, then the actual procedure is about another 15 minutes. Some practitioners could take longer, but it depends." She also revealed that there is usually a bit of "redness" after the procedure and sometimes even "some bruising and swelling"  in the days following the injections. However, she added that "there are hardly any side effects."