How Much Is Kit Harington Worth?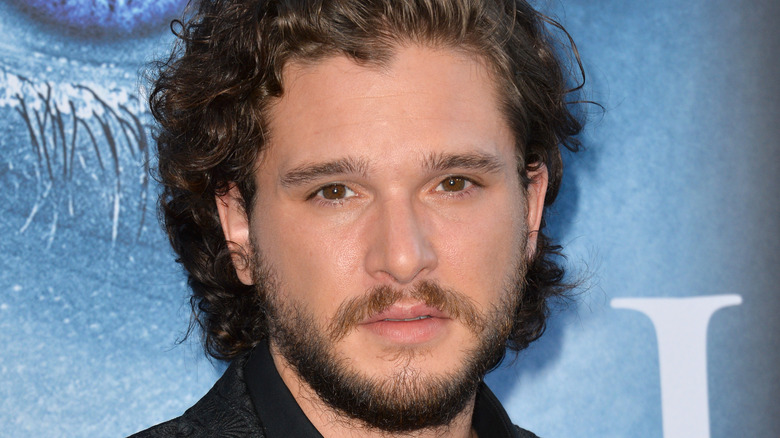 Shutterstock
Kit Harington gained worldwide fame for his role as Jon Snow on HBO's megahit, "Game of Thrones." The show ran for eight seasons, with more than 13.6 million viewers in the United States watching the final episode in 2019 (per Statista).
Harington caught the acting bug after watching a production of "Waiting for Godot" when he was 14 years old and went on to perform in several school productions. Harington studied Drama and Theatre Studies at Worcester Sixth Form College, and later attended the Central School of Speech and Drama, graduating in 2008, (per IMDb). His first professional job was in the theatre, and he gained recognition for his work in the original production of "War Horse," as well as for his performance in "Posh." Shortly after, he landed the role that would change his life on "Game of Thrones."
"It's changed it completely," he said, per Fox News. "The last 10 years. You cannot ask for a better job to have in your twenties, to take you through your twenties than to be an actor in 'Game of Thrones.' It's been the most amazing thing. It's changed it completely." And the show did more than boost his career. Harington met his wife, Rose Leslie, on set. The couple welcomed their first child, a boy, earlier this year, (per People). "I met my wife on this show, in that way it gave me my future family," he added. "That's the main thing it did for me."
Kit was one of the highest paid actors on TV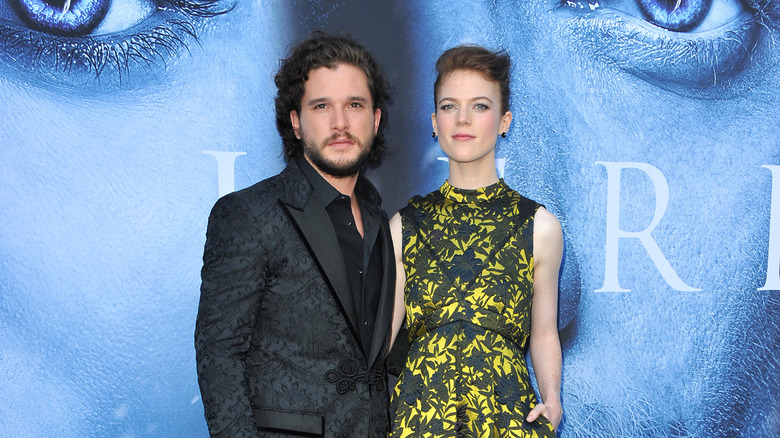 Shutterstock
Kit Harington's success on "Game of Thrones" garnered the actor an Emmy nomination – and a big paycheck. According to Celebrity Net Worth, Kit became one of the highest-paid actors on TV in 2017, earning £2 million ($2.4 million) per episode of the HBO series. It also opened doors to additional work. He has had a variety of film roles, including "Silent Hill: Revelation 3D," "Pompeii," "How to Train Your Dragon 2, "Seventh Son," "7 Days in Hell," "Brimstone," and "Call of Duty: Infinite Warfare." In 2017, Harington wrote, starred in, and executive produced "Gunpowder" for the BBC, (per IMDb). As a result of all of his hard work, Harington currently has a net worth of $14 million.
The star has also kept busy since "Game of Thrones" ended. Harington is set to star alongside Angelina Jolie in the highly-anticipated movie "Eternals," and recently appeared on an episode of "Criminal: UK." One thing he won't be doing again: playing a hero like Jon Snow.
"I feel that emotionally men have a problem, a blockage, and that blockage has come from the Second World War, passed down from grandfather to father to son," Harington told The Telegraph. "We do not speak about how we feel because it shows weakness, because it is not masculine. Having portrayed a man who was silent, who was heroic, I feel going forward that is a role I don't want to play any more."