How Much Is Mindy Kaling Worth?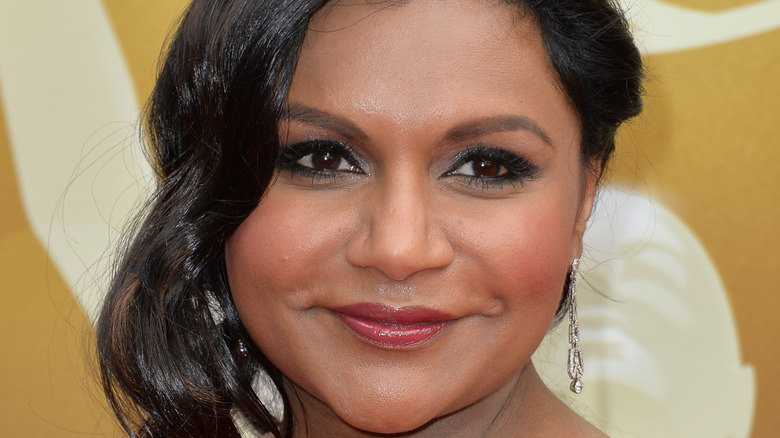 Shutterstock
We may receive a commission on purchases made from links.
Mindy Kaling, whose birth name is Vera Mindy Chokalingam, had an interest in show business from the start. She graduated from Dartmouth College with a degree in playwriting, before going on to become a production assistant (via Vulture). Her first taste of stardom occurred when she co-wrote the Broadway show "Matt & Ben," which she also starred in.
A few years later, her big break would come when she landed a role in the 2005 hit blockbuster movie "The 40-Year-Old Virgin." Although her part was small, she became one of the most beloved parts of the movie and fans began to take notice. Soon after, she got the part of Kelly Kapoor on "The Office" where she was also a writer, and her stardom skyrocketed from there (via The Things).
Kaling would go on to create and star in shows like "The Mindy Project" and "Champions." Other shows that have been created by the star include "Four Wedding and a Funeral," and  "Never Have I Ever." With a resume this impressive, it makes sense that the star's net worth would be in the millions. But, exactly how much has she earned throughout her career?
Mindy Kaling has an impressive net worth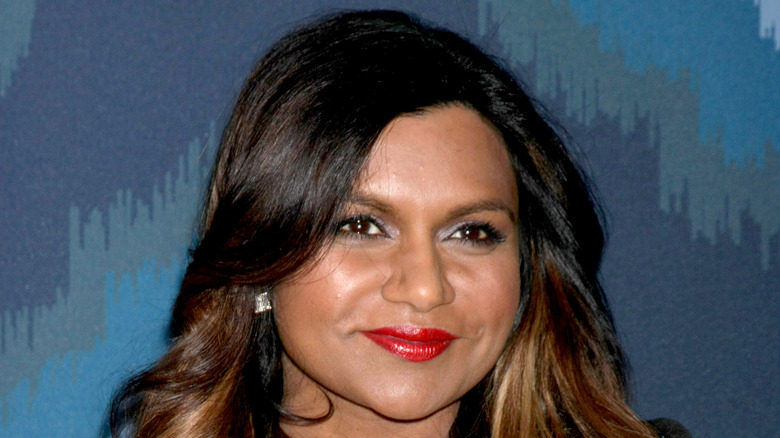 Shutterstock
According to Celebrity Net Worth, Kaling is worth a jaw-dropping $35 million. For Kaling to star in an episode of a TV sitcom, her going rate is about $150,000 per episode. In addition to her TV acting and writing credits, Kaling is also known as a producer, director, comedian, and voice actor. The dozens of acting credits next to her name (via IMDb) don't include all the work she does off-screen, such as writing and producing (via Cheat Sheet).
In fact, a big chunk of Kaling's wealth comes from her writing talent. In 2019, Variety reported that she sold her movie "Late Night" to Amazon for $13 million. Kaling is also the author of several books, two of which, "Is Everyone Hanging Out Without Me (And Other Concerns)" and "Why Not Me?," were "New York Times" bestsellers (via Amazon). Additionally, the celebrity owns one percent of the Welsh football team, Swansea City (via BBC).