Why A Royal Expert Claims Prince Harry Is Out For Vengeance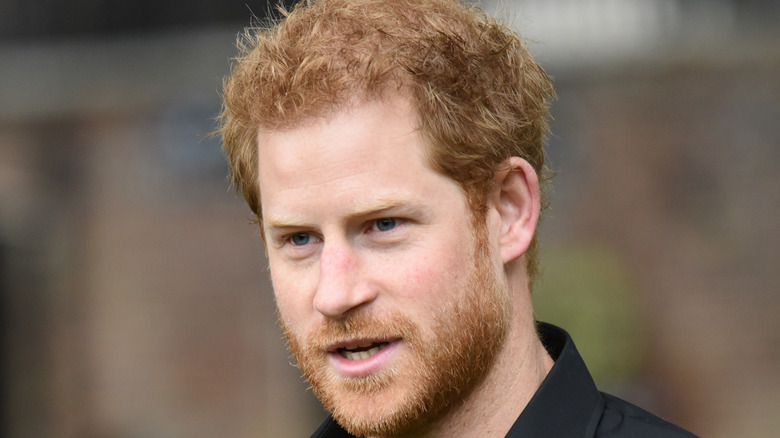 Shutterstock
"The Me You Can't See," a mental health documentary from Prince Harry and Oprah Winfrey, premiered on Apple TV+. Due to what was said in this and in recent interviews, royal editor Camilla Tominey described Prince Harry's rhetoric as "smug, self-pitying, and, at times, spiteful," saying he "learned nothing from his mother's experience." While it is clear that he is following in his later mother's footsteps and working to raise awareness for mental health, Tominey said that he is also airing out "dirty linen" and is "out for vengeance" (via The Telegraph).
Hours before "The Me You Can't See" was released, Prince William spoke out against the BBC due to Martin Bashir's interview of Princess Diana in 1995. Documents were forged in order to secure the interview, during which the princess said, "There were three of us in this marriage" referring Prince Charles' affair with Camilla Parker Bowles. Her friends claimed this was followed by events that led directly to her death, and her sons even blamed BBC for the loss of their mother (via the Daily Mail and NPR).
"For in trying to emulate her doe-eyed confessionals to speak his 'truth,' he is repeating her mistake of squandering popularity for the sake of evening the score," Tominey said of Harry.
Prince Harry said he has been met with 'silence' and 'neglect' from the royal family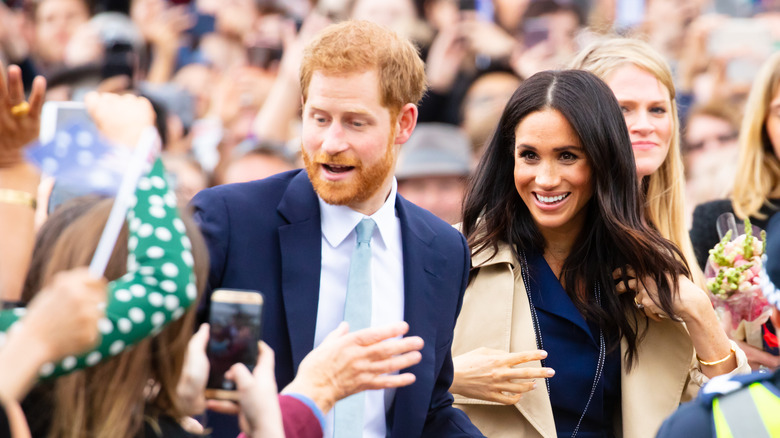 Shutterstock
In "The Me You Can't See," Prince Harry discussed how he tried to cope with his mother's death, therapy, and Meghan Markle's suicidal thoughts. He said that he and his wife have faced "total silence, total neglect" from the royal family.
When speaking on his upbringing, he said, "My father used to say to me ... 'Well, it was like that for me, so it's going to be like that for you.' That doesn't make sense. Just because you suffered doesn't mean that your kids have to suffer, in fact quite the opposite. If you suffered, do everything you can to make sure that whatever negative experiences you had, that you can make it right for your kids," via the Daily Mail.
To this, royal editor Camilla Tominey stated, "The more they have accused the 'racist' royal family of 'total neglect,' the more they have succeeded in encouraging the British public to throw their support behind the institution." She asserted that the couple's actions have "cast them completely in the shade" of the British public, many of whom would rather them "disappear from view altogether."