This Is The Exact Lip Color Phoebe Wore On Friends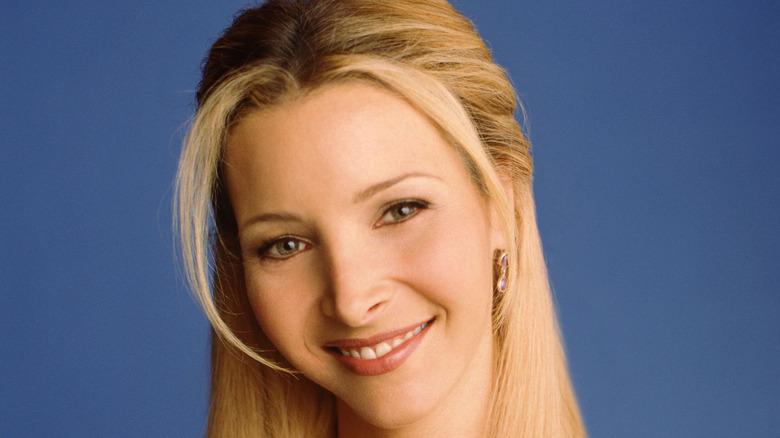 Getty Images/Getty Images
"Friends" not one remains one of the most iconic sitcoms of all time, it serves as a perfect time capsule style snapshot of '90s fashion for many people. Whether you're trying to recapture your youth or embrace a style slightly before your time, good news! These fashion looks are coming back around and to be honest, some never really left, according to the New York Times. Some of the more timeless looks belong to quirky yet lovable Phoebe Buffay, portrayed flawlessly by actress Lisa Kudrow. While Phoebe's hair and clothing may have been a little more daring at times she was known for going light on makeup, as HuffPost pointed  out. 
While thousands of women might not have been flocking to their hairstylist with photo in hand begging for "The Phoebe" cut, many were likely inspired by her natural makeup style when hitting the hottest place for trendy makeup, the mall department store makeup counter. Not just because the '90s youth's love of malls was so great it literally inspired a movie called "Mallrats" in the mid '90s (via IMDb) but also because Sephora didn't even exist in the US yet. Insert audible gasp here. But it is true, according to Sephora's own site they opened their first US store in Soho in 1998! Luckily there are plenty of options for those trying to recreate Phoebe's natural look today, specifically that perfect nude lip color. So what is it and where can you get it?
How to get Phoebe's perfect nude lip today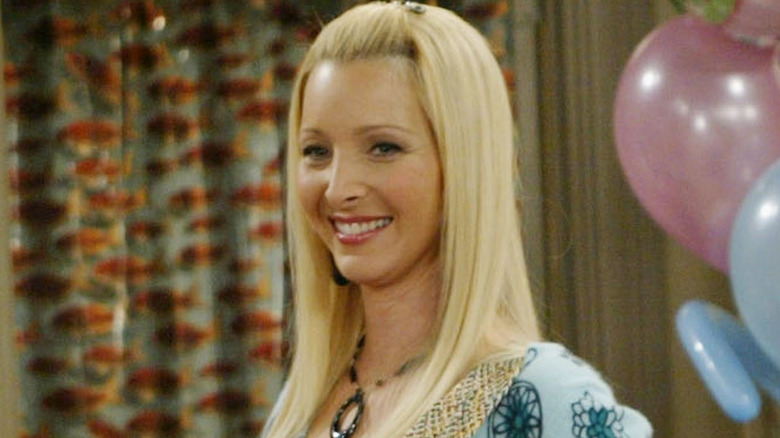 David Hume Kennerly/Getty Images
Well there is some good news and some bad news here. The good news is that Robin Segal, the head makeup artist from the pop culture making sitcom, sat down with Cosmopolitan fashion journalist Laura Capon to dish secrets on Phoebe and friends looks including brand names. The bad news is that unlike the lip colors for her two female partners in misadventure, the "Smelly Cat" singer's exact lip color is no longer available. There is no reason to panic though, as Capon took to her personal social media to show fans the Charlotte Tilbury dupe Segal recommends to those looking to channel their inner '90s coffeehouse singer (via TikTok). 
The "Friends" top makeup artist told Cosmopolitan the in order match Kudrow's skin tone she opted for a more pink nude than the traditional brown hues. In order to recreate that look with products available today she would opt for Charlotte Tilbury's Pillow Talk set which includes both the liner to first line the lips and the matching lipstick shade to follow up and finish the ageless pinkish nude lip fans have grown to love. Now all you need is to tune up that guitar and head to your local coffee shop to serenade the masses. On second thought tuning might be optional.