The Heartbreaking Death Of The Office's Mark York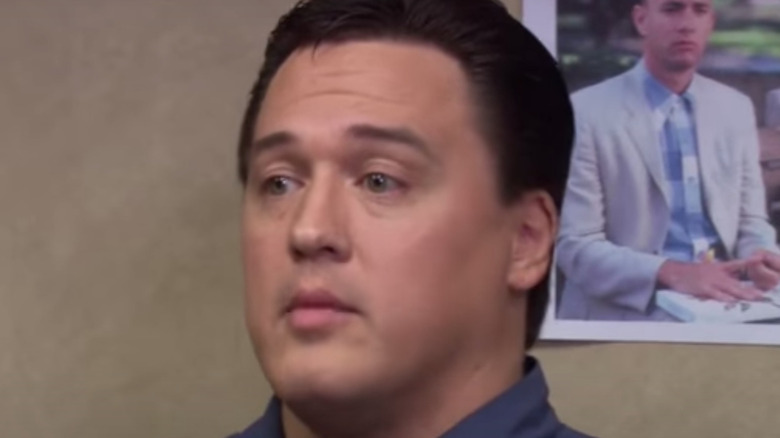 NBC
Mark York died on May 19, 2021 following a brief illness, according to Legacy, and as reported by TMZ today. The actor best known for portraying Billy Merchant in the first two seasons of "The Office" was 55. If you're an "Office" fan, you'll remember one of York's most memorable episodes was in "The Injury" episode in Season 2 when Michael Scott (Steve Carell) brought Billy Merchant in to talk about disability-awareness in the workplace after he injured himself with a George Foreman grill. 
Along with appearing in "The Office," York also guest starred in an episode of "CSI: NY" in 2004 and "Fighting Words" in 2007, according to Florida News Times. Before pursuing acting in California, York had done some print modeling and was a triple major graduate from Anderson University. The cause of the actor's death has not been disclosed, but he died at Miami Valley Hospital near where he grew up in Ohio. 
Mark York wanted to bring awareness to spinal cord research in Hollywood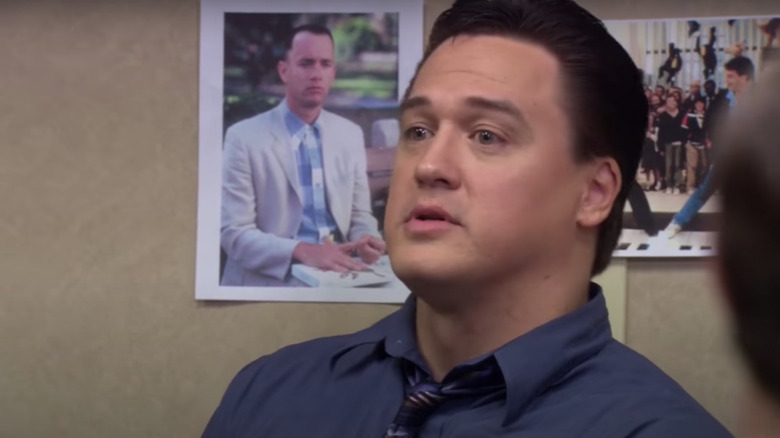 NBC
Like his character in "The Office," York was wheelchair bound and a paraplegic since 1988. He used his platform to raise awareness and money for spinal-cord research. The actor wanted to not only change how Hollywood depicted wheelchair users on screen, but help to make it so that people like him could get out of their chairs for good. 
In 2012, York even worked with the producers on "The Office" to arrange a contest for a set visit (via Dayton Daily News). By donating to the SCI Research Advancement, you were entered in to win. York said that the whole cast and crew were on board with the visit, and said that "Steve Carell even suggested that [he] shoot a PSA right there on the set of 'The Office.'" Most recently, York had been working as an inventor, and according to NY Daily News, he had secured two patents for his inventions before his death. 
While representation in Hollywood is still an ongoing effort, York did make a positive impact from his brief time on "The Office." In a 2010 interview with People, York mentioned that he would receive letters from fans praising his character. One fan in particular wrote that his character "shed light on how crazy office politics can be for [workers with disabilities] to interact with co-workers in a normal setting." Even in this seemingly small way, York made a difference and leaves behind a lasting legacy.