The Charming Story Behind Why Mulan Plays With Her Hair So Much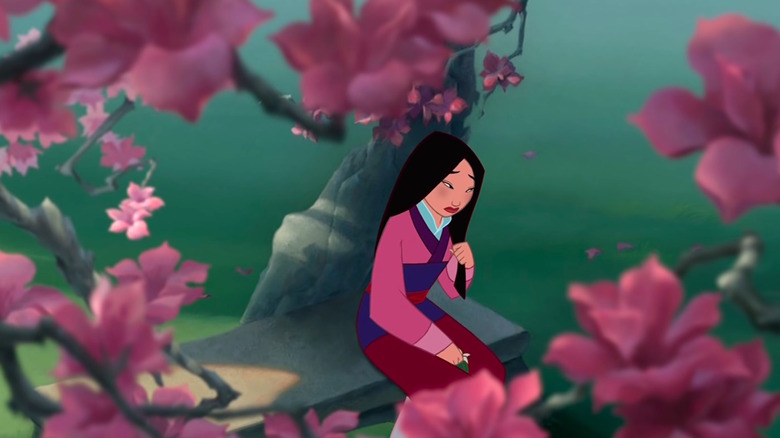 Disney
If you've seen Disney's animated movie "Mulan," you know the titular character didn't exactly feel like she belonged in the beginning of the movie. Trying to become the perfect daughter, she instead finds herself making all kinds of mistakes and missteps — and she even has one disastrous scene with the matchmaker after her lucky cricket gets her into trouble. When she heads home afterwards to take off her makeup and let down her hair, she can't help dwelling on what went wrong, toying with her locks self-consciously after she sings "Reflection," a moving song written for the movie (via Den of Geek).
But as it turns out, the decision to show Mulan playing with her hair at that moment and many others wasn't just a character choice the animators made. While it does help showcase Mulan's shyness and personality, there's actually a larger story behind the decision to include that habit in the movie.
Mulan plays with her hair for one specific reason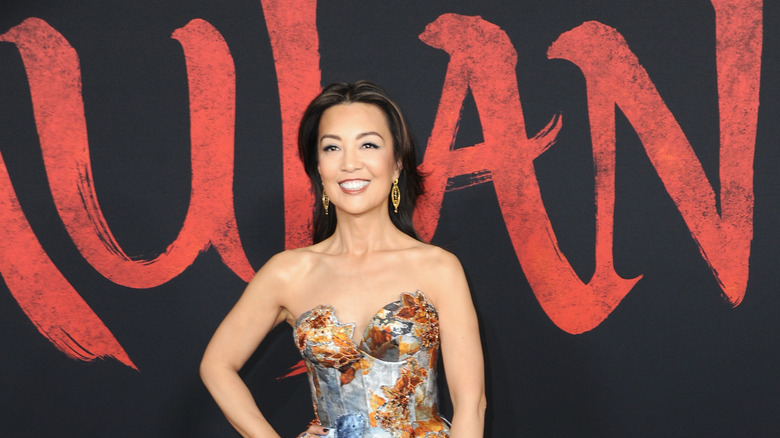 Albert L. Ortega/Getty Images
According to the Film Facts Twitter account, the "Mulan" animators chose to feature that character detail in the movie after being inspired by Ming-Na Wen, the actor who voiced Mulan. During production of the film, they noticed that she would play with her own hair while recording her scenes, and they liked it so much they decided to make it part of the animation.
Not sure if you can trust a random Twitter account? Trust Wen herself. When she saw the tweet, she seemingly confirmed the piece of trivia by retweeting it onto her own timeline. "I still touch my hair a lot," she playfully added, including the grinning face with smiling eyes emoji. 
And she's not joking — in the replies to her post, a fan shared a video compilation they'd made of clips from interviews, red carpets, and panels where Wen could be seen adjusting her hair. Of course, it always looked perfect, but it shows just how much of herself she brought to the character of Mulan and just how much she helped bring Mulan to life. If ever there were a real Disney princess, it would be Ming-Na Wen.