The Friends Makeup Artist Reveals How To Get Rachel's Eyeshadow Look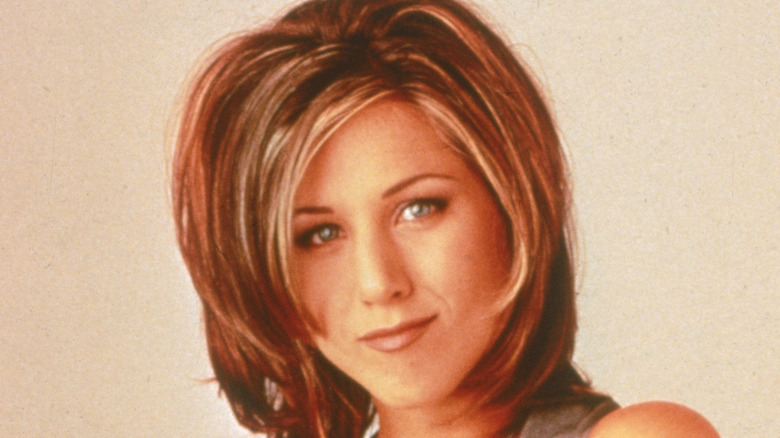 Getty Images/Getty Images
Now that a "Friends" reboot is coming soon, it's a must to revisit all the iconic moments on the 1990s sitcom. These moments include stylish and then-trendy makeup looks, clothing styles, and hairdos. After all, you could never forget that hairstyle of the 1990s: "The Rachel."
But, if you really want to revisit "Friends" before the reboot comes, you need to do more than just chop your hair in a fringe. Might we suggest getting Rachel's go-to eyeshadow look, perhaps? Per Harper's Bazaar, Robin Siegel, the head of makeup for the show, revealed the secrets behind the show's iconic looks.
Siegel used mostly matte eyeshadows in primary beige and brown colors, according to Harper's Bazaar. One eyeshadow palette she recommends to use is the Charlotte Tilbury The Sophisticate Eyeshadow Palette, per the outlet. And, if you want to add a definition to your eyes, you should use the MAC Pro Longwear Fluidline Gel Liner — not to define your eyes, though, but to "just to define the lash line," via Harper's Bazaar.
Here's how you can recreate some iconic Friends looks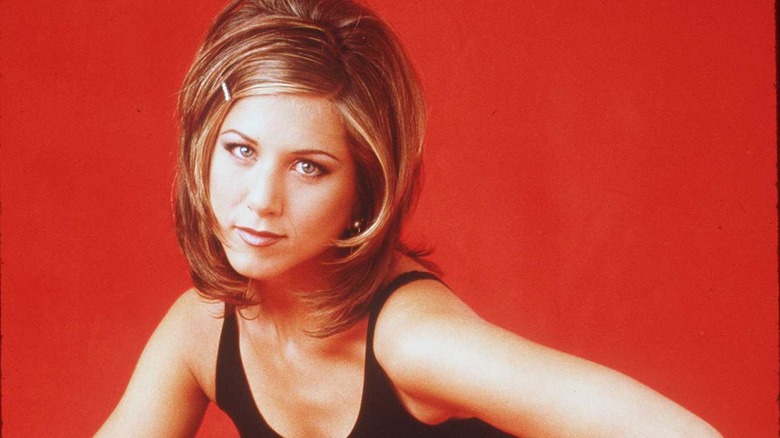 Getty Images/Getty Images
Moving past eyeshadow, there are several fashion looks you might want to recreate from "Friends." Per Marie Claire, one iconic look is Rachel's mini skirt and sweater combo. While it was worn over two decades ago, it's still modern enough to work today. Pair it with some Dr. Martens, and you'll be all set.
If you want to go all out, wear Phoebe's fashionable orange coat. It's the perfect winter get-up for a stroll or for clubbing — it's that versatile! But, if you're looking for something a little bit low-key, try Rachel's denim look, per Marie Claire. It's a classic outfit that'll look good with any hairstyle, eye look, or shoe. And, if you really want to become the Rachel from "Friends," style up your hair with her known hairstyle (also dubbed "The Rachel") and recreate her makeup looks.
Now that "Friends" is coming back, what better way to celebrate the reunion than by recreating your favorite characters' looks?