Meet Jeffrey Garten, Ina Garten's Husband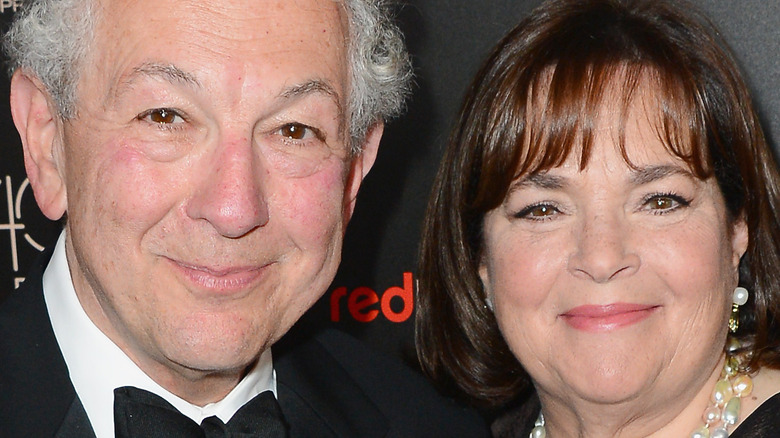 Mark Davis/Getty Images
We may receive a commission on purchases made from links.
Ina Garten is Food Network's resident "Barefoot Contessa," and she's always an expert who understands food in a tangible way. She's made a massive name for herself over the last few decades, and there's one recurring person on her show that's extra special: Her husband, Jeffrey Garten. The Food Network star mentions Jeffrey by name on a frequent basis, though viewers don't learn that much about Jeffrey himself. In fact, in 2016, Garten published a cookbook titled "Cooking for Jeffrey" (via Amazon), in which she shares recipes that Jeffrey loves and memories of the two's life together. 
Just who is Jeffrey, though? He's a dean emeritus at the Yale School of Management. He served as the school's dean from 1995 to 2005, but continued to teach after stepping down from the administrative position in 2005. According to Yale's website, Garten served in the military when he was younger and today teaches such courses as Managing Global Catastrophes, America's Future Role in the Global Economy, and The Future of Global Finance. His academic credentials include a PhD from Johns Hopkins University, and his publication credits include The New York Times, The Wall Street Journal, and Harvard Business Review. Overall, this is a man who sounds like he knows what he's talking about!
Here's how Jeffrey and Ina maintain their relationship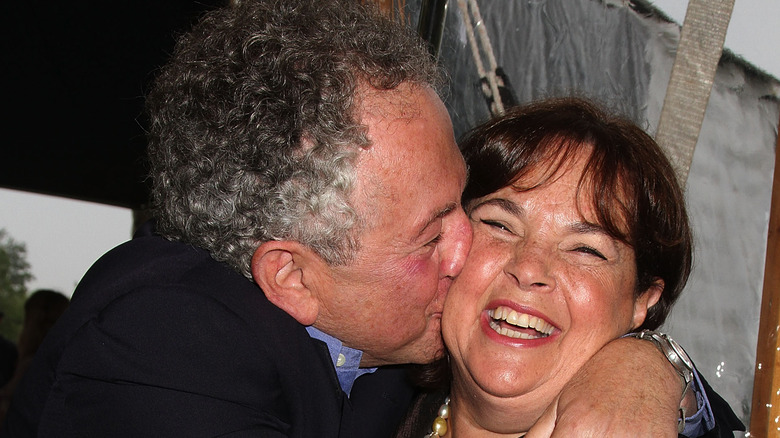 Sonia Moskowitz/Getty Images
Ina met Jeffrey when she was 15 and he was attending Dartmouth University, and they married five years later (via Biography). Now, they've been married for 53 years. What's particularly sweet about Jeffrey and Ina's relationship is their unwavering support for each other. Of Ina establishing cooking as her career, Jeffrey told The New York Times, "It was just such a high to see someone you love and knew so well find the place and find a kind of work for which the sky seemed the limit" (via Biography).
According to Cheat Sheet, Jeffrey has published six books on economics, and he had made a name for himself in the government before Ina's career took off and he committed to Yale. Jeffrey worked for the State Department in the 1970s, and in the early 1990s he returned to the government as an Under Secretary of Commerce for International Trade during Bill Clinton's administration. He would work this role until 1995, when he became the Dean of the Yale School of Management.
Jeffrey and Ina keep their relationship fresh, and it appears to be working for them. When asked in 2020 about how they remain infatuated with one another, Ina told Katie Couric on Today, "That each person feels that they're the most important thing in the world to the other person. Jeffrey could be in China or Peru ... but if anything happens with me, I know he'll drop everything and come home immediately. We just feel connected. I think that if you feel connected with someone, it gives you more freedom." She also explained that Jeffrey accidentally sent a business partner a flirty text intended for her, so it sounds like the two have no lack of spice!