How You Can Become A Contestant On Wheel Of Fortune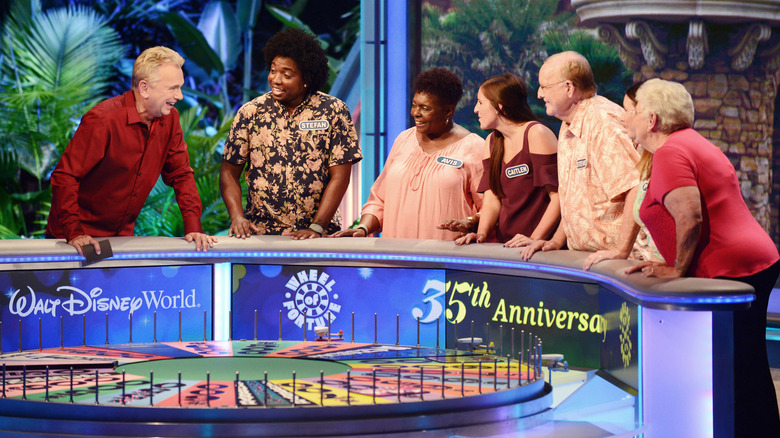 Gerardo Mora/Getty Images
Do you pride yourself on finishing the daily crossword puzzle before your morning coffee gets cold? Have you ever screamed at the TV, "Don't buy another vowel!"? Do your friends keep telling you that you should be on "Wheel of Fortune"? Then maybe you should listen to them. Tens of thousands of people try out for "America's Game" every year. It's not an easy process, but it's worth it for your chance at TV fame and the potential to win B-I-G. 
Almost anyone can be a contestant on "Wheel," as long as they or their close relatives don't work for the show's production companies or TV affiliates. Also ineligible: people who have been on game shows or reality programs within the last year, and anyone who's ever been on the show before (yep, even back in the Chuck Woolery years). Other than that, you're free to try out. As the show's official website explains, you have the best shot of doing well on the game if you "play with energy, poise, focus and a sense of humor (without forgetting to call smart letters)." Those are the qualities the casting crew look for during the audition process for the show. 
If you're a faithful "Wheel" watcher, you know that until recently, the show held "Wheelmobile" traveling tryouts across the country. In these regional tryouts, selected attendees got the chance to audition live on stage. Unfortunately, the pandemic has temporarily put the Wheelmobile out of commission, but you can still apply to be a contestant online.
The one thing you shouldn't say in your Wheel of Fortune audition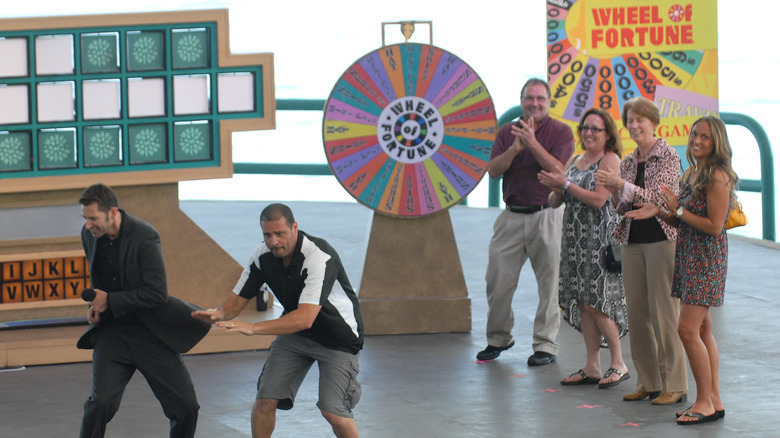 Paul Warner/Getty Images
The online application is easy to fill out. It just asks for your basic contact information, along with an uploaded photo of yourself from the neck or waist up. If you like, you can also upload a 60-second video explaining why you'd be a good contestant. The producers offer some tips for making a good impression. Among them: Choose a place where you can record yourself freely and clearly — not at your office or on a crowded street. Dress neatly. Be natural. Mention any cool details about your life or interests. Keep it short and simple. Oh, and "don't tell us that being on 'Wheel' is on your bucket list," the "Wheel of Fortune" site advises. (They've probably heard this a few too many times.) If your application passes muster, you'll get an invitation to do a virtual audition, so you get to play the game from your computer. 
If you get the good news that you've been chosen as a player, you may have to sit tight for a while. Once you're in the contestant pool, it can take up to two years to actually get a taping date. You'll have to pay your own way to the studio in L.A., according to the Tahlequah Daily Press, but you'll recoup those costs after the game. Even if you don't win, you'll still walk away with $1,000 as a consolation prize.