Here's What John Mayer's Net Worth Really Is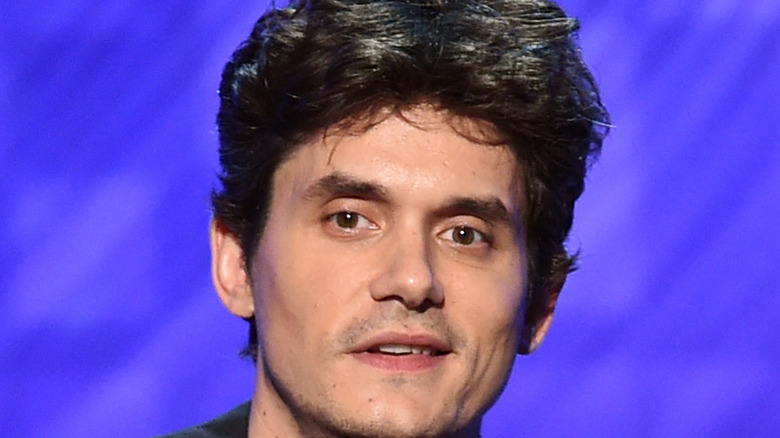 Kevin Winter/Getty Images
John Mayer needs no introduction. The Connecticut-born musician has been in the public for the last two decades, ever since releasing his debut album, "Room For Squares" in 2001 (via Rolling Stone). In the years since, he's won a few Grammys, released a further six albums, and been romantically-involved with some of the biggest names in showbiz, like Jennifer Aniston, Taylor Swift, Jessica Simpson and Katy Perry (via Evening Standard).
Having made such a big name for himself, you'd expect him to be able to afford a pretty comfortable lifestyle — after all, much of his music has reached multi-platinum status (via Headline Planet). Is he worth as much as you might think, however? He had a quiet few years in the early 2010s, during which he was diagnosed with a granuloma, causing him to cancel some live appearances and delay his upcoming album (via Billboard), but he was able to come back, releasing more music in the years since. So, without further ado, here's what John Mayer's net worth really is.
John Mayer is worth millions of dollars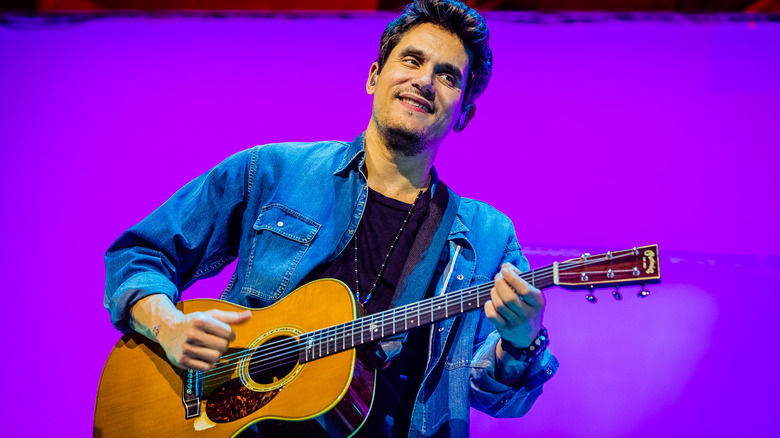 Shutterstock
According to Celebrity Net Worth, John Mayer is worth $70 million, which they attribute in part to his music's commercial success. With a total of seven Grammys, he's undoubtedly enjoyed a successful career in music, so it's unsurprising to see his net worth being so high. 
One of Mayer's interests is watches (via The New York Times). He values his collection as being worth tens of millions of dollars — someone who can afford so many expensive watches must live a rather comfortable lifestyle, and as we can see, Mayer is no exception.
His most recent album, "The Search for Everything", was released in 2017 to a decent reception (via Billboard), and Mayer has confirmed that his next album is finished — though there's no set release date (via Live For Live Music). Turning 44 years old this year, there's still plenty of time for Mayer to add to his wealth, particularly if the forthcoming album is a commercial success.