Why Fixer Upper May Have Inspired A Crime Spree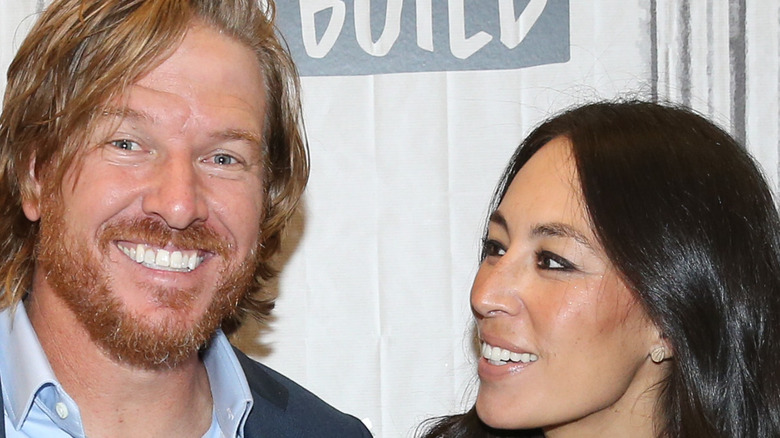 Rob Kim/Getty Images
"Fixer Upper" – the iconic home improvement show – launched on HGTV back in March 2013. The show immediately catapulted its stars, Chip and Joanna Gaines, to international fame. The premise was fairly straight-forward — the couple helped people find a property, then they went about renovating it in their signature style. "Fixer Upper" certainly spawned a rabid fan base of people who also wanted to attempt their own home renovations, and sometimes that fervor and fandom came with dicey consequences.
In 2019, people in a stretch of rural Kentucky realized they had a problem on their hands: people were stealing reclaimed wood. Kentucky is known for many things, and one of those is having a ton of old barns — the perfect site for reclaimed wood. The Louisville Courier Journal reported that sheriffs across Kentucky had filed reports that multiple barns had been reduced to nothing more than their aluminum frames after vandals came by and took the wood off.
The reason why so many people may have been stealing reclaimed wood might have something to do with Chip and Joanna Gaines themselves.
Fixer Upper might have inspired thievery in the Kentucky area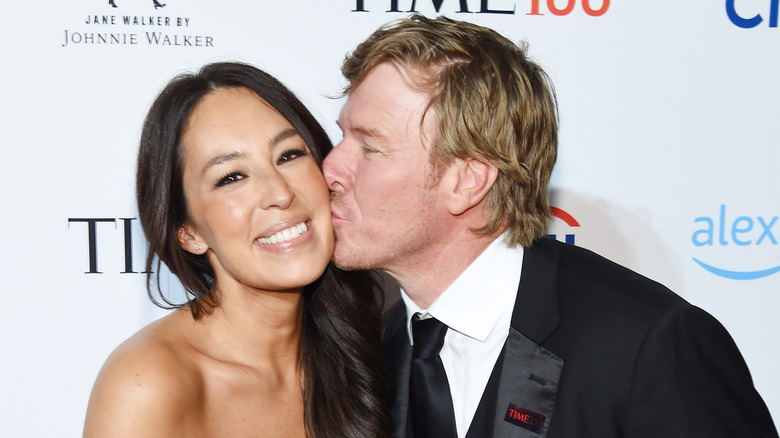 Larry Busacca/Getty Images
It may sound ridiculous to say, but Kentucky farmers may have suffered (inadvertently) at the hands of Chip and Joanna Gaines. Cumberland County Sheriff Scot Daniels told the Louisville Courier Journal that the barn stripping problem was more than a nuisance. "Someone will go back to their barns in tobacco time and the side will be gone. The thing is trying to prove it, because you don't know when it was taken," he said. So where does "Fixer Upper" fit in?
The Gaines couple popularized the trend of using reclaimed wood planks for flooring and home accents on their show, and so many people have tried to emulate the look — but have some people resorted to stealing? Unfortunately for these barn owners in Kentucky, it's not easy to track down the wood once it's been stolen and sold. Daniels explained that some people in the community even think it's excessive to try to pursue the thieves, but he doesn't. 
"I've had a few people that said, 'They'll try to put them in the penitentiary for stealin' some lumber? Yeah. You know, bud? It's still not yours to take," he said. "You're still on someone else's property that you're not supposed to be on. You could be messin' up their livelihood if that barn is used for farmin'." Time will tell if the wood is ever recovered, and if the trend of stealing shiplap calms down.