The Real Reason Jessica Simpson Turned Down A Role In The Notebook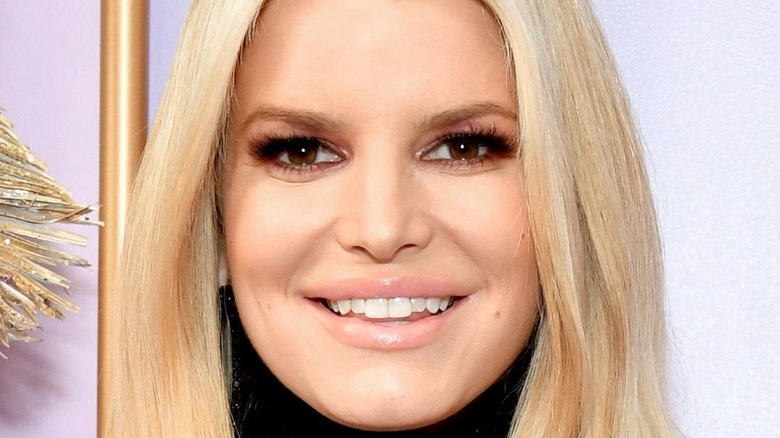 Amy Sussman/Getty Images
"The Notebook" is one of those romantic tearjerkers that stands the test of time. It started as a 1996 page turner by author Nicholas Sparks and morphed into a 2004 flick that put performers Rachel McAdams and Ryan Gosling on the map (via IMDb). However, another performer was once considered for the young lead, but that performer, Jessica Simpson, felt she needed to turn down the role, according to Entertainment Tonight.
In the early 2000s, Jessica Simpson was a successful singer in her early twenties whose first pop album was released in 1999. That catapulted her into young pop singer fame, along with Britney Spears, Christina Aguilera, and Mandy Moore. She eventually broke into acting with "That '70s Show," and even starred in her own reality series with then-husband Nick Lachey, "Newlyweds: Nick and Jessica" (via Notable Biographies). What most people don't know is that Simpson could have broken into feature films with a bang soon after her singing career took off.
Simpson had her own personal moral reasons for passing on The Notebook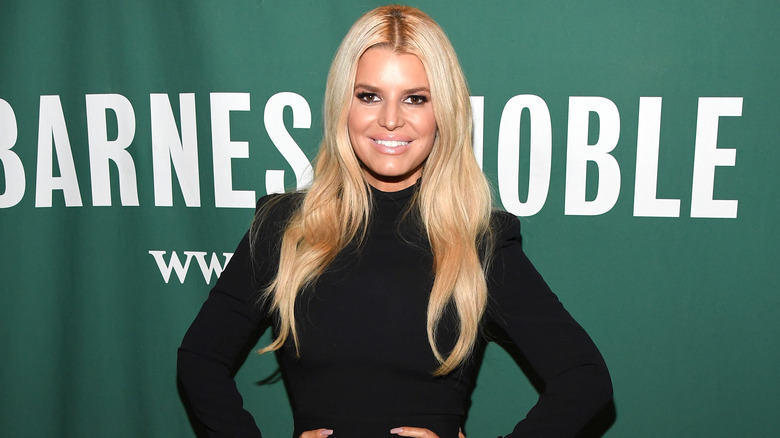 Kevin Mazur/Getty Images
While most people think of "The Notebook" as a moving and wholesome love story, Jessica Simpson did object to a few things she'd be required to do while filming. In her 2020 memoir, "Open Book," Simpson talks about "The Notebook" and why she passed on it, despite calling it "the most romantic movie in the world," according to Entertainment Tonight.
"They wouldn't budge on taking out the sex scene," she wrote.
However, that wasn't the only reason she couldn't see herself taking the lead role. It was about Ryan Gosling. Apparently, Simpson got word of the fact that Gosling and fellow singer, Justin Timberlake, had once made a bet about who would kiss her first. Timberlake won, according to Entertainment Tonight, but the bet made Simpson uncomfortable with taking on what would become an iconic film.
"The Notebook" went on to gross more than $115 million worldwide (via The Numbers), while Jessica Simpson went on to have a net worth of $200 million as of this writing, according to Celebrity Net Worth. So, this very well looks like a case of all's well that ends well.