The Truth About Barbara Walters' Groundbreaking Career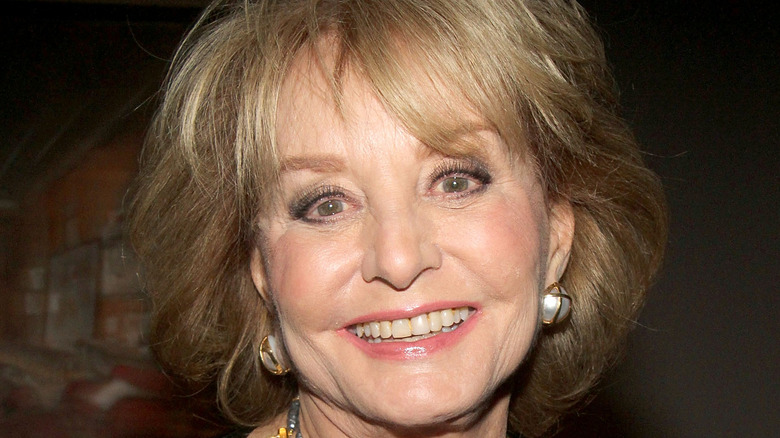 Mireya Acierto/Getty Images
Barbara Walters – who has a stunning net worth — may be one of television's most recognized faces, but she didn't get to where she is today because of her looks. Her career has been the result of her determination, and her work has helped paved the way for women in media. As CBS News' "60 Minutes" Lesley Stahl told Vogue, "[Walters] created a whole new broadcast genre for women." 
"Barbara gave us an arena, made it possible to cover every kind of story, to be brainy and girly," Stahl said. "She has an authenticity that allows her to present a complete human being on TV, who can flirt and laugh and be tough." 
According to HuffPost, Walters' career started at NBC, where she worked in public relations before being promoted to a producer. Unsurprisingly for the times, Walters was the only female writer on for "Today" in 1961. Within three years of taking on a reporter role, she eventually joined "Today" as a host, but her early career was fraught with sexism — for example, she had to dress up as a Playboy Bunny during an on-camera segment, and her first on-screen appearance was in a swimsuit demonstration. As Gloria Steinem said at the time, "The shift from the old 'Today Girl' — who was usually a coffee-server and amiable lightweight — to Barbara Walters is the television industry's change of attitude in microcosm."
Barbara Walters is the very definition of female empowerment in the workforce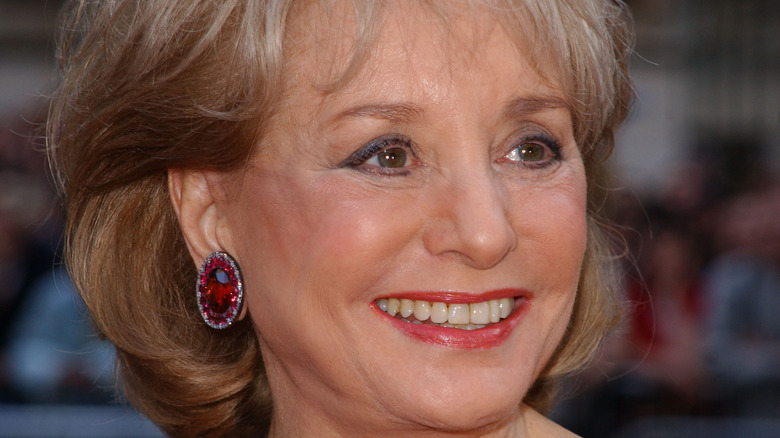 Frank Micelotta Archive/Getty Images
After 15 years at "Today," where she ultimately became the first female co-host, Barbara Walters departed for "ABC Evening News" alongside Harry Reasoner — by doing so, she became the highest-paid journalist on television (via HuffPost). But her glowing reputation did not stop her new co-host, Reasoner, from expressing his rather sexist opinion of her. Of the time, she told Vogue, "He [Reasoner] didn't want a partner, and if he had to have a partner, he was insulted that it was a woman, and that it was a woman who'd been educated in television." 
Walters continued by telling Vogue that Reasoner was "really awful" to her both on-camera and behind the scenes. On night one of her new co-hosting gig, Walters recalled feeling like a "terrible failure," so much so that Reasoner and the studio crew didn't speak to her. Unsurprisingly, she left the role after just two years and turned to interviews, which saw her career and profile skyrocket even further. Eventually she created "The View" and the rest is history. Talk about a power woman!