The Real Reason Nicki Minaj Changed Her Name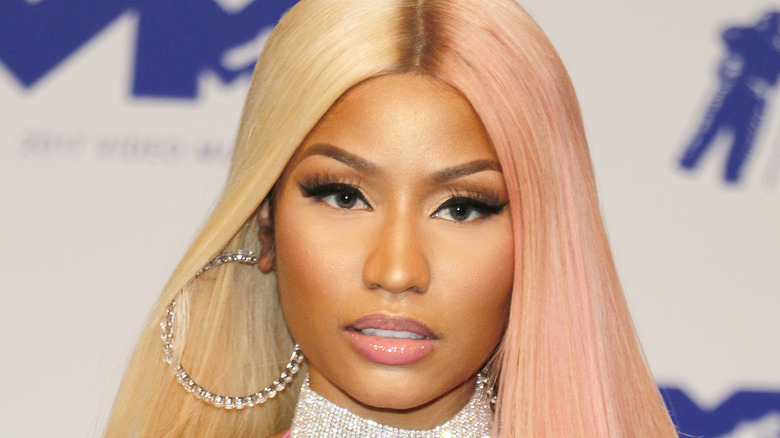 Shutterstock
Whether in interviews or in her songs, Nicki Minaj has never been afraid to share her life story, which now extends into motherhood. One of the many changes to which the rapper has had to adjust is her stage name. Nicki Minaj was born Onika Tanya Maraj in 1982, according to Capital Xtra. While her birth name and stage name sound somewhat similar, the rapper hasn't always liked the name Nicki Minaj, and she took baby steps into that name. Before she became Nicki Minaj, she began using the Nicki Maraj, maintaining her birth surname, per Capital Xtra.
Nicki's name change would naturally come with the rise of her career. According to Britannica, she began her career appearing as a backup singer on some of New York City's aspiring rappers' tracks. The legend himself, Lil Wayne, ultimately discovered her in New York City, and they began working together. After a few years of working together, she signed to his record label, Young Money, in 2009 (via Britannica).
Then, as a signed artist, Nicki Maraj was faced with changing her name.
Here's the Nicki Minaj song that inspired her name change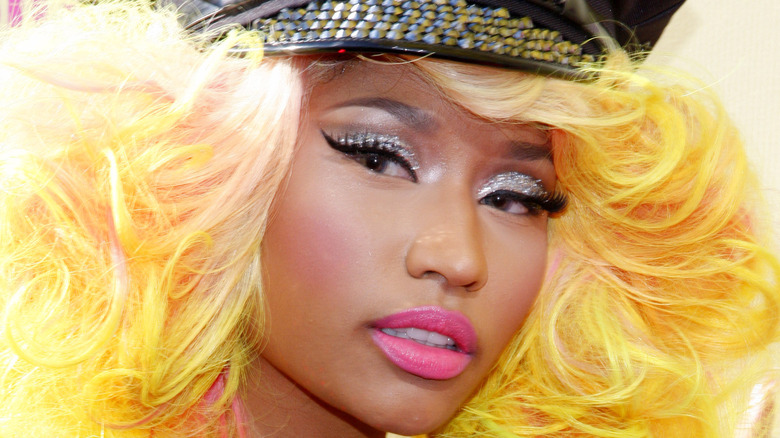 Shutterstock
As longtime Barbs may remember, Nicki has "always hated" her name – at least that's what she told the Guardian in 2012, per Mama Mia. While her opinion may have changed over the near decade since she declared her stage moniker, it remains true that the global superstar hated the name Nicki Minaj for at least the first several years of her professional career. 
On changing her name, she said, "One of the first production deals I signed, the guy wanted my name to be Minaj, and I fought him tooth and nail. But he convinced me." She wasn't thrilled, but she's become one of the world's most well-known names.
Even more than she hated changing her name, Nicki Minaj dislikes when her family calls her by her stage name. She wants to remain the same Onika Tanya Maraj that her friends and family have always known. "My rule is, whatever you were calling me four years ago is what you should be calling me now, because I don't like it when my family or close friends call me Nicki Minaj," the star explained. "To me I'm not Nicki Minaj when I'm with them."
This sentiment would later go on to influence Nicki's song "All Things Go" from her 2014 album "The Pinkprint." When speaking of her brother in the song, she raps, "I'm just little sister, not Nicki Minaj when I'm around him."