The Surprising Job Jennifer Lopez Had Before She Was Famous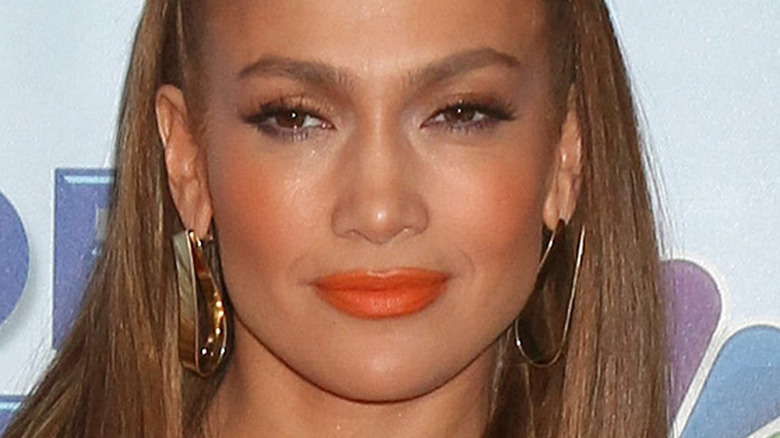 Shutterstock
She may still be "Jenny from the block," but most fans know Jennifer Lopez as a superstar. A singer, actor, and dancer — the very definition of a triple threat — J.Lo is known for her work on screen and on stage. A Golden Globe and Grammy Award nominee, she even performed at the January 2021 presidential inauguration where she sang "This Land Is Your Land" and "America the Beautiful" while mixing it up with a lyric from her hit "Let's Get Loud" (via USA Today)
But before she became a household name, she was putting in the work behind the scenes. Her first film role in 1986 was for a movie called "My Little Girl," and she went on to make it big after she scored the role of Selena in the 1997 biopic about the famous singer (via ABC 17). Decades ahead of her starring role in the movie "Hustlers," Jennifer Lopez was hustling in real life as she chased down all kinds of entertainment experiences. However, she also worked one gig that had nothing to do with Hollywood.
Jennifer Lopez had a job that was decidedly unglamorous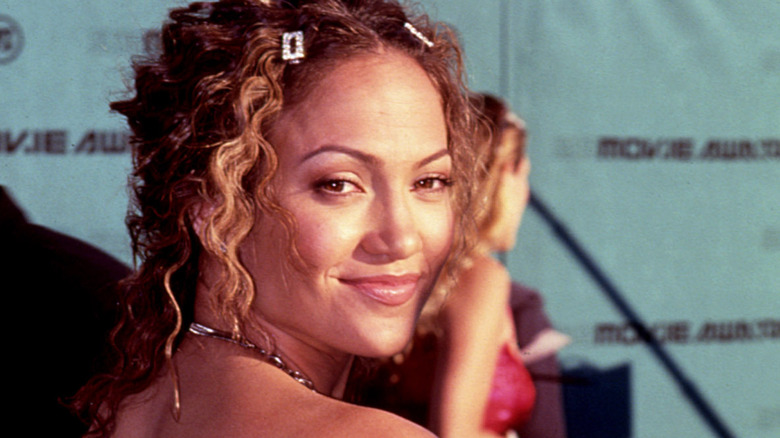 Shutterstock
Apparently, J.Lo once worked as a secretary at a legal office filing tax returns (via Bronx Times-Reporter). In the 1980s, Jennifer Lopez spent her Saturdays working at the Thomas Lavin Law Office, and she also became a licensed notary. According to Thomas Lavin himself, she wasn't just a hard worker, she was also a total natural at the job.
"It's rare that you know before the person even speaks that you are going to hire her ... but that's how it was with Jennifer," he told the Bronx Times-Reporter in 2014. "I was amazed at what she could pick up in such a small period of time. ... I'm convinced that she would have made a great lawyer."
So much for a triple threat — it sounds like the star nearly became a quadruple threat! And while she seems pretty set in her career choices these days, it's never too late to make a change. After all, Kim Kardashian decided to go back to school to study law (via ABC 7). Maybe one day J.Lo will, too!