The Real Reason Mindy Kaling Won't Say Who Fathered Her Kids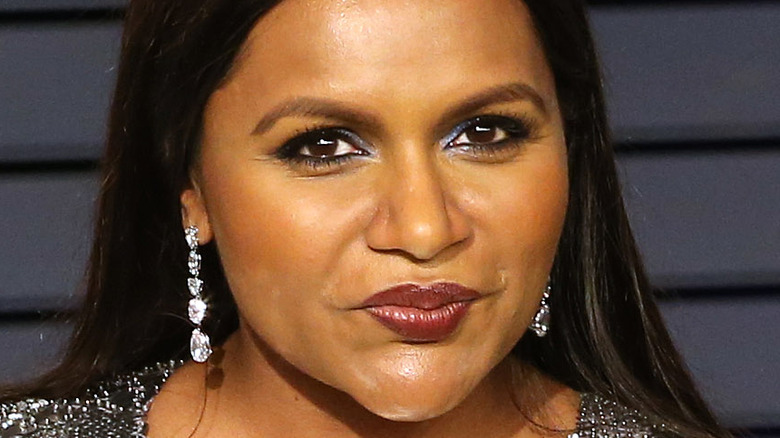 Shutterstock
When Mindy Kaling got pregnant back in 2017, she decided to keep the news quiet at first. As a celebrity, it wasn't necessarily easy to separate that aspect of her life from the spotlight, but she managed to keep it under wraps until that July when sources told outlets like E! News that motherhood came as an "unexpected surprise" for the star. A month later, she finally opened up about her pregnancy in an interview with NBC's "Sunday Today With Willie Geist," and she welcomed daughter Katherine Kaling in December 2017, but she's still made her privacy a priority as her family has grown (via E! News).
In fact, even after welcoming her second child, a son named Spencer Kaling, in September 2020, she's done her best to protect them from the public eye (via People). Though she's shared the occasional photos of her kids, she's been careful not to post their faces on her social media (via Glamour). And when it comes to who their father — or fathers — are, she's keeping that to herself, too. While she's not necessarily planning on keeping the secret forever, there's one thing in particular she's waiting for before she makes the grand reveal.
Mindy Kaling is staying mum about her kids' paternity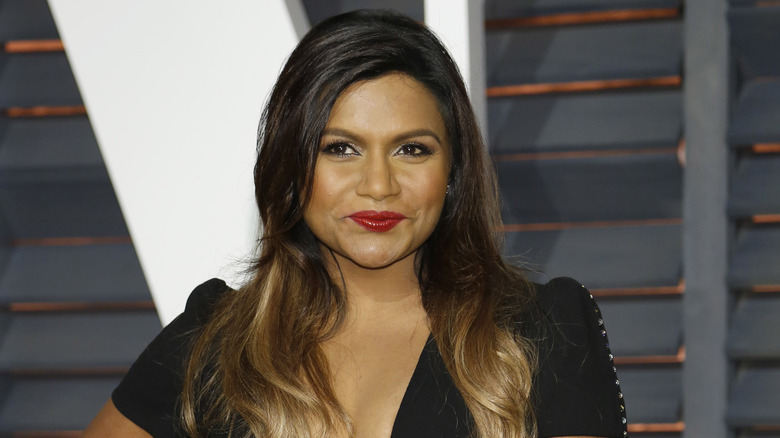 Shutterstock
In a 2019 interview with The New York Times, Kaling opened up about what went into the decision to not publicly discuss Katherine's father. "My feeling is that until I speak to my daughter about that, I'm not going to talk to anyone else about it," she shared. She wanted to make sure that her child was her first priority — but she also shared that she tends to be much more private than people expect in all areas of her life.
When discussing how her newfound motherhood might fit into her work, she shared that she may draw inspiration from her life, but she's not looking to get autobiographical. "I could write stories about mothers, about my relationship with my daughter — but I don't know," she said. "I think people are often surprised that for someone who seems as open as I am on social media and who writes things that seem drawn from my life, I find that stuff really private."
One day, Kaling may be ready to have that conversation with the public, but for now, she's putting her family first.