Eva Mendes Weighs In On The Best Ingredient For Anti-Aging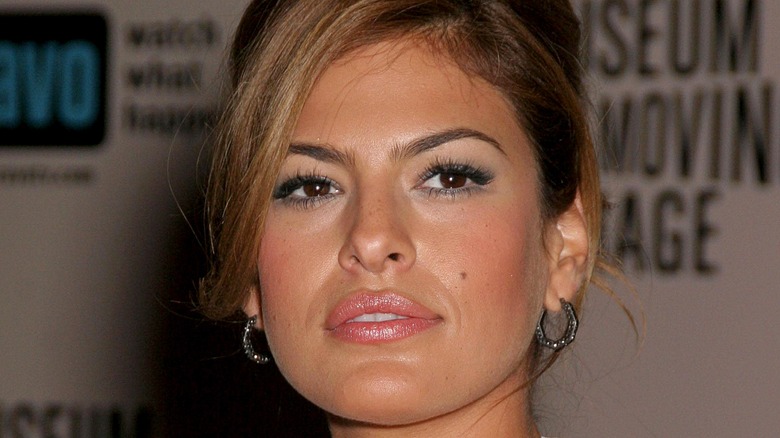 Shutterstock
When talking about beauty products, many can admit that their own arsenal consists of at least one product touted by a celebrity or influencer. Looking to the stars for a skincare treatment, beauty secret, or a product suggestion is something we have all done, especially now that there are so many in-your-face social media ads and partnerships happening between our favorite brands and influencers.
Of course, many celebs, like the stunning Eva Mendes, may have a staff of hair stylists and make-up artists helping them look their best, but that doesn't mean they aren't using stellar products. The beauty clearly maintains a youthful glow; In an interview with SHAPE in 2017, Eva shares one thing that helps her skin, saying, "I drink a lot of water. I always keep a bottle with me and kind of force myself to drink. My skin just looks better when I'm hydrated."
While hydrating is essential, there is one skincare ingredient Mendes uses specifically for anti-aging.
Eva Mendes' facialist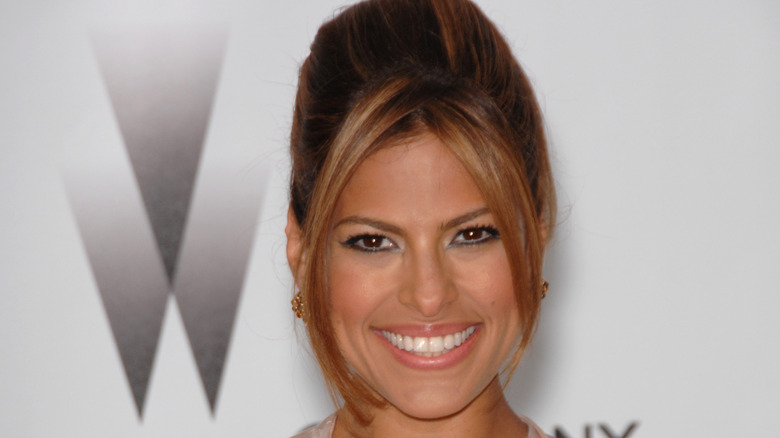 Shutterstock
According to Woman and Home, Eva Mendes' seasoned aesthetician, Kate Somerville, shares the one anti-aging ingredient that is a must to look for in a product. "If I had to choose one anti-ageing ingredient, I'd pick peptides over any top ingredient that's trending right now like vitamin C or retinol," Somerville says. While other buzzworthy ingredients like retinol and hyaluronic acid are helpful with hydrating and wrinkle reduction, peptides are necessary to boost collagen and maintain elasticity. 
According to Healthline, peptides, or polypeptides, are amino acids that naturally occur in your skin and assist in producing collagen. Collagen helps skin look younger by increasing firmness and plumping the skin, which reduces wrinkles. Peptides have also been shown to have anti-inflammatory properties and can even reduce acne. Somerville advised, "Start early with this ingredient, like in your mid-20s, as it hits all levels of your skin."
Somerville, who has more than 30 years of skincare experience, recently launched her own anti-aging skincare line, KateCeuticals, with peptides as a top ingredient. And if it keeps Mendes' skin glowing, it may be worth a try.