How North West Just Embarrassed Kim Kardashian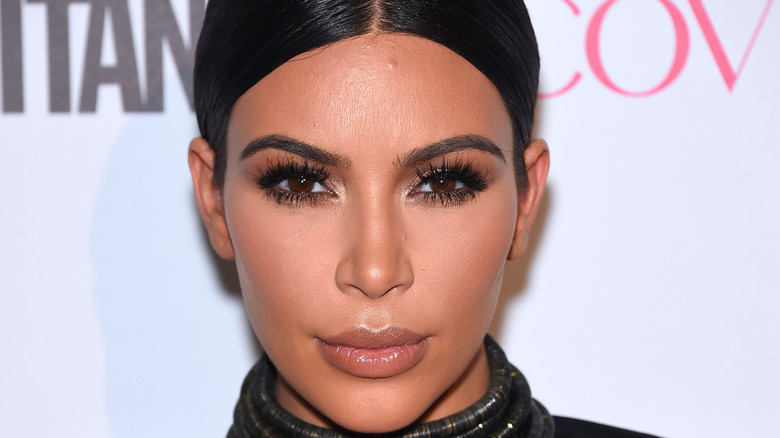 Shutterstock
Like many of us, Kim Kardashian's latest obsession is the Gen Z songstress and overnight sensation Olivia Rodrigo, and the reality superstar has previously shared clips of herself singing along to Rodrigo's hit "Drivers License" online (via Cosmopolitan). However, it turns out Kardashian might not be as big as a fan as she initially let on. 
According to InStyle, Kardashian took to Instagram to express her excitement over Rodrigo's debut album "SOUR" and gave her millions of followers a glimpse of some of the album merchandise she was gifted by Rodrigo's team — including a special edition Sour Patch Kids box. "Can't wait for her album. You guys know I love 'Drivers License,'" Kardashian said, to which her young daughter, North West, responded, "You never listen to it."
"Yes, I do! I listen to it all the time. Stop, North," Kardashian quickly replied before asking her son, Saint, to back up her claims. "Saint, don't we listen to it in the car all the time? Yes. Can you say that louder for the people to hear? Do I listen to it all the time, Saint?" 
Fans were quick to notice Kim Kardashian's Instagram story mishap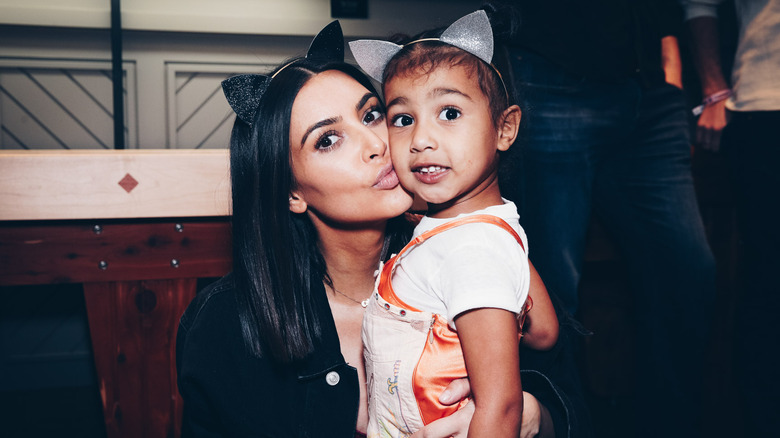 Handout/Getty Images
Unfortunately for Kim Kardashian, fans were quick to notice the awkward social media mishap, and many took to platforms themselves to express their thoughts on the slip-up. "Not North putting Kim Kardashian on blast for being a fake Olivia Rodrigo fan. Also, Kim saying 'Can't wait for her album' has me cackling. The album has been out, Kimberly," one Twitter user wrote, sharing a video of the Instagram story in question. "Damnnn!!! North just tryna throw Kim under the bus in that Olivia Rodrigo IG story today. It be your own kids," another fan wrote. 
According to E! News, the "SOUR" album package delivered to Kardashian consisted of lavender-themed clothes, candy, a box of official "SOUR" tissues, and a hand-written note. "Kim, thank you so much for supporting my music! it means the absolute world. I just adore you & I wanted to give you a few goodies to celebrate the release of my 1st album 'SOUR.' Sending you & ur fam so much love," the note read. The gift certainly was sweet, but the true gift to the world was North West's sass.