The Real Reason Lea Michele Changed Her Last Name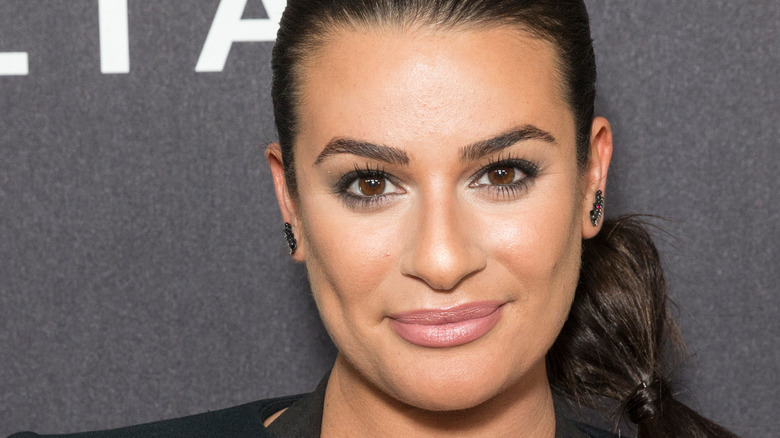 Shutterstock
Broadway and Hollywood starlet Lea Michele became a household name after taking on lead role Rachel Berry in television musical-comedy "Glee" from 2009 to 2015. Since her TV debut, Michele has continued to grow her career with musical, film and television projects like Ryan Murphy's "Scream Queens" and short-lived series "The Mayor," (via IMDb).
There's no doubt about Michele's immense talent, however it was her not-so-stellar treatment of co-stars that made headlines in 2020. Former "Glee" co-star Samantha Ware called out the brunette beauty for making her "first television gig a living hell," (via Variety). Ware's accusation opened the floodgates for several other former co-stars, like Yvette Nicole Brown and Amber Riley, to let Michele publicly know that her micro-aggressions on set were not okay. This resulted in Michele losing multiple brand partnerships and eventually ended with her releasing an apology statement. 
Bullying and racism are a one-way ticket to cancel culture station. It's hard for us to have empathy for Michele's situation, but we may have found the root of her behavior. After looking back on a 2011 interview with Jay Leno, it may be a bit clearer where Michele learned how to treat people.
Lea was bullied because of her last name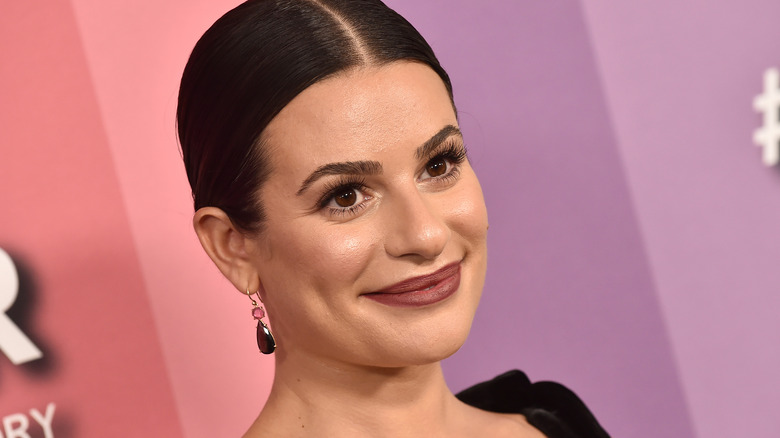 Shutterstock
Lea Michele was a victim of bullying. She told late night talk show host  Jay Leno that she used to be bullied due to her last name "Sarfati."
The name is part of Michele's Sephardic-Jewish heritage, however, during the interview Michele revealed, "I don't use it a lot because I got 'Lea So-fatty,' 'Lea So-farty' at school." The constant bullying lead to Michele choosing to omit her last name at her first audition. "They were like, 'And may we have your name,'" Michelle explained. "And I was like, 'Lea Michele.' And I've been Lea Michele ever since," (via Mamma Mia).
These days, Michele is all about her family life. As fans may recall, the actress welcomed her first child – a baby boy – in August 2020 wit her husband Zandy Reich. A source told Us Weekly at the time, "Everyone's happy and healthy, and they're extremely grateful. He's been an easy baby so far."