Here's How To Get Serena Van Der Woodsen's Iconic Gossip Girl Hair At Home
"Gossip Girl" was on from 2007 until 2012, and the dramatic show focused on a group of attractive and affluent friends on the Upper East Side of New York City. One of the main characters, Serena van der Woodsen, was played by Blake Lively — who's had a stunning transformation — and to this day, people love copying her stylish looks.
Serena served up daring and glitzy ensembles, which would not have been complete with perfect hairstyles. Over the years, she showed off scarves as headbands, floppy hats, boho brands, messy ponytails ... The list goes on and on, but one of her go-to options was a Brigitte Bardot-inspired look.
And there is good news — those who would like to replicate this style can at home, thanks to the television show's hair stylist, Jennifer Johnson. Through Birchbox's YouTube channel, this professional gives detailed, easy, step-by-step instructions that anyone can follow, in order to have lovely and loose waves, just like S!
Gossip Girl hairstylist Jennifer Johnson gives simple instructions for recreating Serena's hairstyle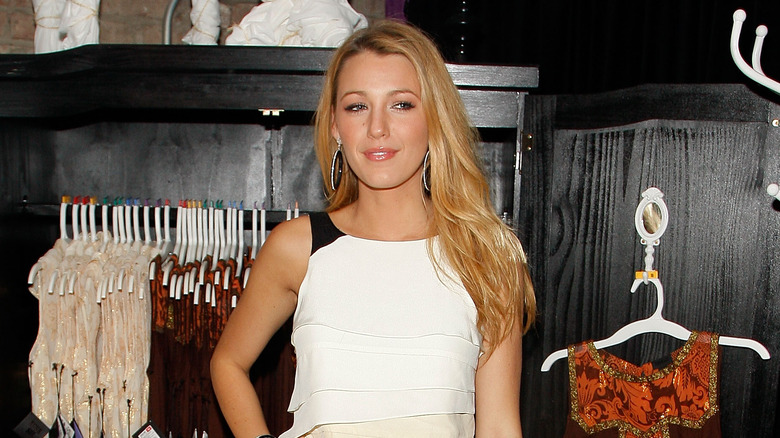 Jemal Countess/Getty Images
The instructions given by "Gossip Girl" hair stylist Jennifer Johnson are pretty simple to understand — wet the roots, use a volumizing spray, lift up the roots with a paddle brush, add texture with a curling iron, spray on some hairspray, follow it with dry shampoo or texturizing spray, give it all a little teasing, smooth the ends, then pin back some of the front pieces. Voila! Ok we'll give you some time to digest all of that, but as far as signature hairstyles are concerned, this one is a little easier to replicate.
Johnson's video tutorial even lists out the exact products the hair stylist utilized on Blake Lively as Serena van der Woodsen when this series was on the air. For some extra excitement, the model used in the demonstration is actress Alice Callahan — who played Jessica Leitenberg, one of Blair Waldorf's minions — within the show.
So there you have it — this is perfect the way to get this hairstyle, and the perfect way to pass the time while waiting for the "Gossip Girl" reboot, which premieres in July 2021, via HBO Max.