Here's How Your Childhood Experiences Could Affect Your Health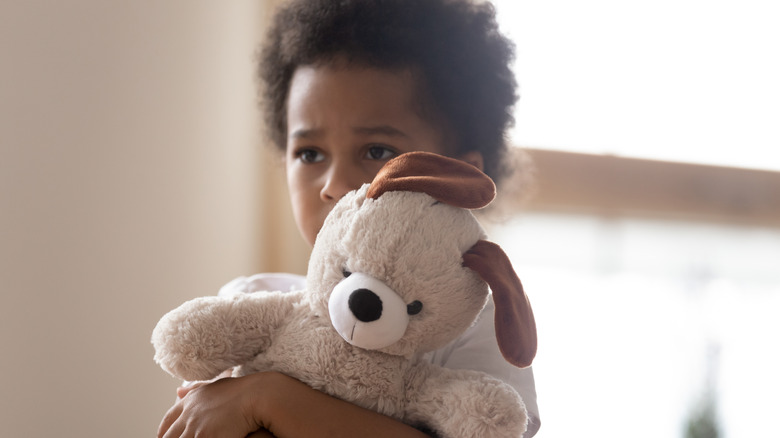 Shutterstock
Although there's a strong temptation to look back on your childhood with rose-colored glasses, everyone has an amalgamation of happy and sad memories. For some, the latter might include things bee stings, bicycle blunders, or embarrassing moments. For others, especially females and racial and ethnic minorities, the memories can have a much darker hue and far more powerful, lifelong impact, via the Centers for Disease Control and Prevention (CDC).
More than two decades of research shows that troubling events experienced growing up could play into health and well-being for years to come, and are referred to as Adverse Childhood Experiences (ACEs). According to the CDC, ACEs include encountering violence, abuse, or instability due to parental separation. Growing up in a family with substance abuse or mental health issues are other risk factors. Researchers discovered that the toxic stress sparked by such experiences can actually alter your brain development and affect how your body responds to stress going forward. Because of this, ACEs are linked to mental illness, substance misuse, and chronic health problems in adulthood. On the flip side, preventing ACEs has the potential to reduce a wide range of conditions.
Preventing Adverse Childhood Experiences helps children and adults thrive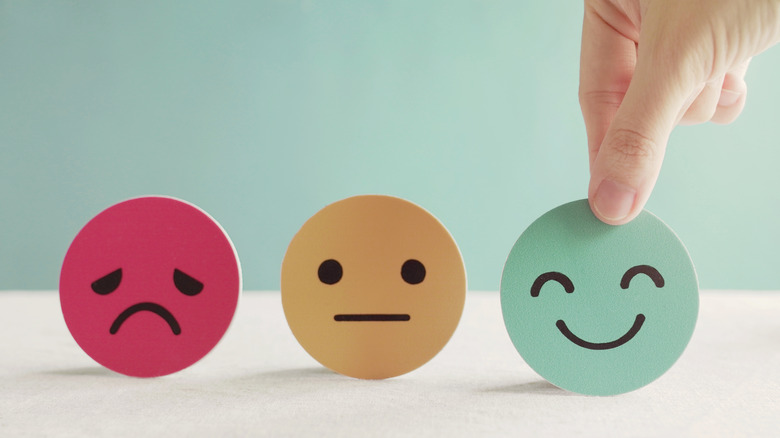 Shutterstock
Nipping Adverse Childhood Experiences (ACEs) in the bud has the potential to diminish numerous health conditions. To be specific, preventing ACEs could reduce cases of depressive disorder by 44%, chronic obstructive pulmonary disease by 27%, and asthma by 24%, according to the Centers for Disease Control and Prevention (CDC). Prevention would also significantly decrease the occurrence of kidney disease, coronary heart disease, cancer, diabetes, and obesity. It can also lower health risk behaviors like smoking or heavy drinking, and various socioeconomic challenges. Sadly, ACEs are more common than you might think. According to the National Conference of State Legislatures, 61% of non-Hispanic Black children, 51% of Hispanic children, 40% of non-Hispanic white children, and 23% of non-Hispanic Asian children have suffered from at least one ACE.
So how can ACEs be addressed? Healthcare providers, for example, can keep an eye out for current risks or history of ACEs in their patients, and provide or refer services, treatment, and support. As far as parents are concerned, they can make the moves to educate themselves further on this issue, and to recognize problems in their own behavior that could be impacting their children. If we band together to prevent ACEs from occurring in the first place, the health and well-being of millions of people will be better for it.
If you or someone you know may be the victim of child abuse, please contact the Childhelp National Child Abuse Hotline at 1-800-4-A-Child (1-800-422-4453) or contact their live chat services.