The Real Reason You Shouldn't Buy Dog Food From Dollar General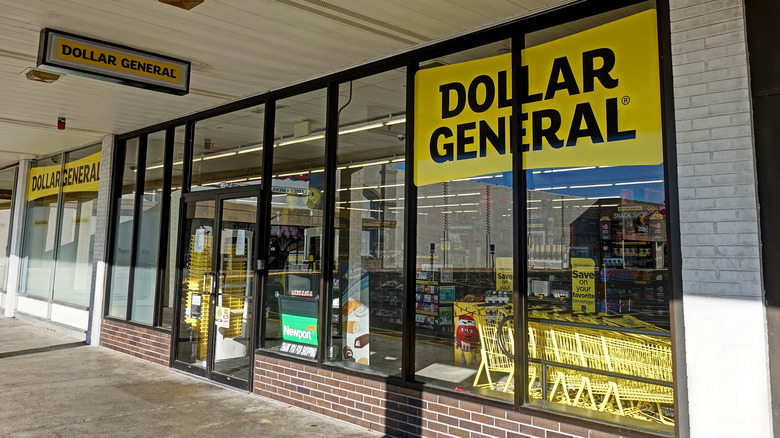 Shutterstock
Dollar General is a pretty good place to buy some of your household staples, though not others. While it's kind of annoying that their name, unlike Dollar Tree's, is not necessarily an apt descriptor of their prices, you can still be pretty sure that a shopping trip to any store with "Dollar" in the name isn't going to be too much of a budget-buster. Plus, there's the fact that Dollar General offers a range of items that Dollar Trees do not tend to have. Underwear, for one. Should you ever find yourself in urgent need of an emergency pair of cheap undies (we wouldn't dream of asking why), you'd be out of luck at Dollar Tree, but Dollar General can hook you up with five pairs of Hanes for under $8. Sure, they're kind of granny panties, but come on, it's an emergency, so sacrifices will have to be made.
Still, there are a few items you should generally avoid purchasing at Dollar General, if you have any other options. Some of these don't-buys include cheap tools that aren't up to the job, bargain-priced extension cords that might be a fire hazard, and school supplies that will probably be cheaper at Walmart (via Reader's Digest). Yet another item not to add to your Dollar General shopping list may be dog food, although perhaps not for the reason you might think.
Dollar General dog food may not be the freshest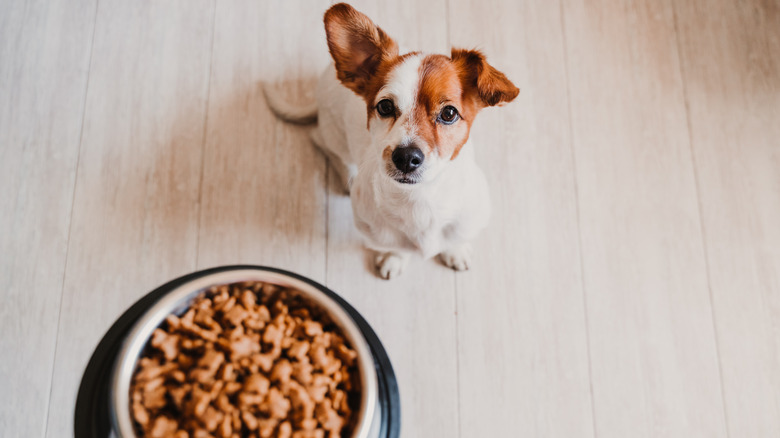 Shutterstock
If you're more of a Dollar Tree shopper than a Dollar General one, you've probably come to expect little in the way of true groceries –- maybe an aisle of snack foods, one more of dubious non-perishables, and a cooler with generic "cheese" — Dollar General does a better job of replacing the grocery stores that may be absent in the food deserts they often serve, and in keeping with this, they offer a wider range of pet products than you might expect. Dollar General's website features 165 different types of dog food, all of which is available for in-store purchase, although every product won't necessarily be stocked by every store. While none of the dog food they carry is the super-premium kind, many are the same mid-range brands you can find at grocery stores. In fact, several Dollar General offerings –- Iams ProActive Health and Rachael Ray Nutrish -– earned 4-star ratings from DogFood Advisor.
So why shouldn't you buy these brands if your pooch is okay with mid-tier foods? Because, as Insider reveals, Dollar General may sell dog food that's close to its expiration date, thus leading to "upset tummies" and other unpleasantness. If you do some research on what brands are relatively nutritious and find a fairly fresh package, you might find dog food at Dollar General that works for your furry BFF, but you shouldn't count on the store as your one-stop pet supply shop.