The Saddest News For Fans From The Friends Reunion Special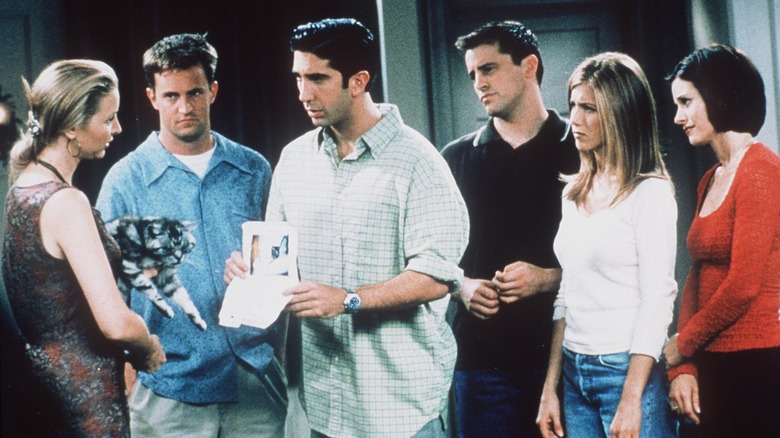 Getty Images/Getty Images
The "Friends" reunion has been one of the most anticipated moments in TV. Over 10 years, so many fans fell in love with Monica, Rachel, Phoebe, Joey, Chandler, and Ross, making superstars out of Courteney Cox, Jennifer Aniston, Lisa Kudrow, Matt LeBlanc, Matthew Perry, and David Schwimmer. They watched them grow from clueless 20-somethings to adults who still didn't quite have it all figured out (like what it means to be on a break).
The reunion was originally slated to air in May 2020, when HBO Max first debuted. COVID-related delays made it so that it was pushed back to 2021 (per Good Housekeeping). It was filmed in April and finally, fans are getting to see what it's like when all of their favorites are together again. It's a bittersweet moment, however, as the cast revealed this will likely be the last time they revisit the beloved series.
"Honestly, this will really make me cry, but this will be the last time that we're ever asked about the show as a group that we will do this," Cox says during the reunion (per Entertainment Tonight). "Like, we're not going to do this [again] in 15 more years."
The Friends cast does have plans to spend more time together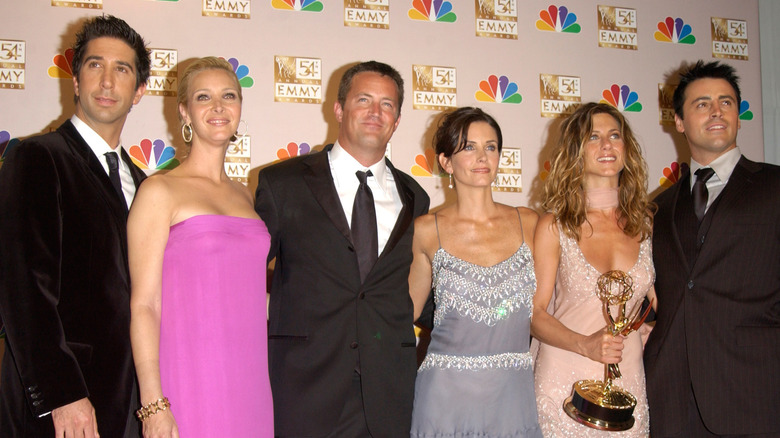 Shutterstock
Unlike many other ensemble casts, the cast of "Friends" has done a good job of staying in touch with one another. Since the birth of social media, we've gotten to see the occasional peek at two or three of them getting together. Courteney Cox says that's going to change. 
"I'll tell you one thing: we are not waiting so long to have dinner," she told her castmates during the reunion.
"No we will not," Jennifer Aniston agreed. "We will not wait that long to get together."
"I didn't know what to expect coming into this," Matt LeBlanc admitted. "I knew it was going to be awesome to see these five people. What I did not take into account was being back on set and being in this environment, and it's pretty cool."
"Just please also state that I don't cry like this when we get together and have dinners," Aniston joked.