Is This Why Paul Rudd Wasn't Part Of The Friends Reunion?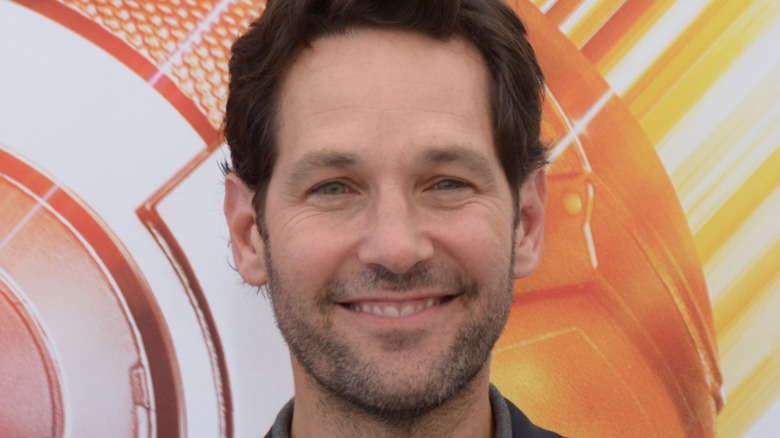 Shutterstock
All right, the "Friends" reunion had us all in our emotions as we watched the six best friends that anyone ever had reunite for one spectacular night (per BuzzFeed News). The hit comedic sitcom wormed its way into viewers' hearts and left a lasting impression on fans all around the world.
HBO Max finally aired its two-hour special, and frankly, it was worth the decades-long wait since the show called it curtains back in May of 2004 (via History). The long-awaited "Friends: The Reunion" brought back 1990s nostalgia as it welcomed back to Central Perk Jennifer Aniston, Courteney Cox, Lisa Kudrow, Matt LeBlanc, Matthew Perry, and David Schwimmer. The chemistry was not lost, and even some old friends popped in for a surprise visit. Die-hard fans were thrilled to see Tom Selleck as Richard, and Elliott Gould and Christina Pickles as Jack and Judy Geller again (per WWD). But some familiar faces were missing, and fans took notice.
Paul Rudd said he was just a prop on Friends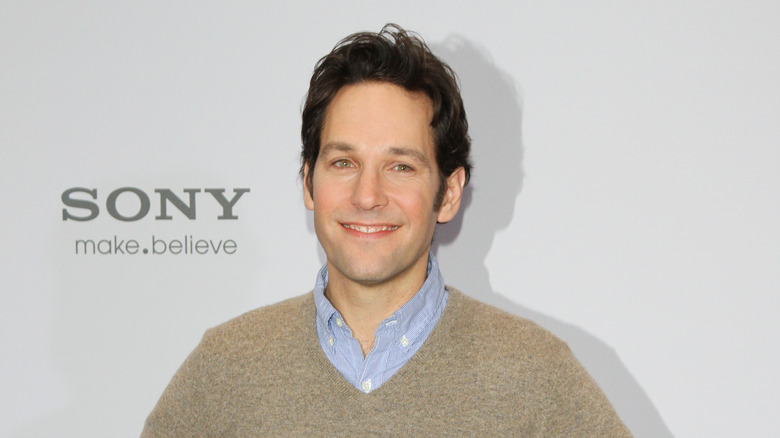 Shutterstock
One important character who was left out of the "Friends" reunion was Paul Rudd — better known to fans as Phoebe's husband. While Bustle reported that Rudd didn't join the series until Season 9, he still became an intricate part of the storyline for his 17 episode appearances. The "Ant-Man" star played Mike Hannigan, who fell in love with everything Phoebe was, including her "Smelly Cat" song.
But it turns out that Rudd never thought of himself as a major player in the show and told Variety, "In something like Friends, the show was about them, but it's an interesting thing to be a part of. I was only in it for just a blip. I felt, 'I'm like a prop on this show'" (via Business Insider). This may just explain why he didn't show face at the reunion. Though the reasoning makes sense, fans were still disappointed that they didn't get to see their favorite "Crap Bag" one more time.