Fans Are Furious Over The Friends Reunion Special. Here's Why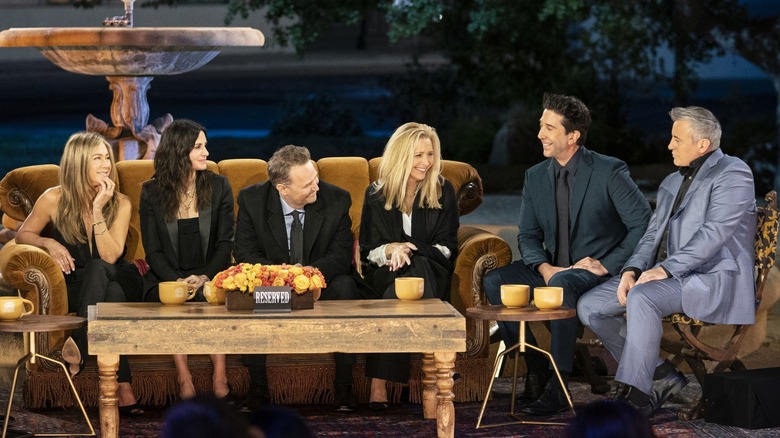 HBO Max
Finally, after months of anticipation, the cast of "Friends" was reunited for a one-off special perfectly entitled "Friends: The Reunion." Jennifer Aniston, Courtney Cox, Lisa Kudrow, Matthew Perry, David Schwimmer, and Matt LeBlanc sat down with host James Corden (much to the internet's dismay) to reminisce about filming "Friends," becoming besties IRL, and lots more. Although fans were clearly going to tune in either way, it's comforting to know the reviews are decent thus far, too. 
According to aggregator Rotten Tomatoes, the reunion special currently stands at 63 percent, which isn't bad. As Vulture put it, "As reunions go, the whole thing is warm, funny, entertaining, and a little too treacly at times — but that's how 'Friends' was, too, so it feels right." However, just because "Friends: The Reunion" was well received by most, doesn't mean it was always smooth sailing. In particular, fans took issue with one very important element of the broadcast. 
There were major technical issues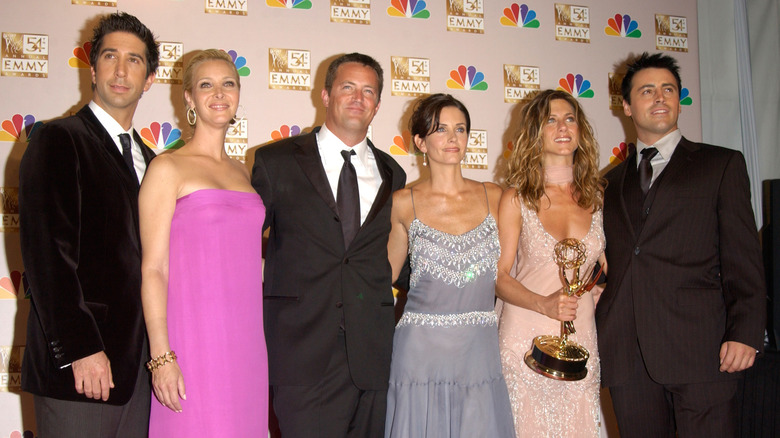 Shutterstock
"Friends: The Reunion" streamed exclusively on HBO Max which, unfortunately, left fans flummoxed when the app crashed almost immediately after the long-anticipated special kicked off. As the Daily Mail reports, social media was awash with fans furious over unspecified technical issues, which cut the broadcast off after everybody waited almost two decades for it. "The One Where HBO GO crashed," quipped one user, while another railed, "The one where I subscribed to HBO Go just for #FriendsReunion and it crashes," in a nod to the show's classic naming convention. Many references were made to the HBO servers apparently crashing, with certain commentators even suggesting someone might be fired as a result of the screw up.
According to The Sun, the issue may have been caused by the sheer amount of viewers flooding HBO Go in a bid to watch the 104-minute long special. One furious fan complained the service wasn't even loading, begging, "Please play!" The six key cast-members were back together for the first time in 17 years, which naturally led to plenty of tears from the actors themselves alongside those watching at home. One fan wrote, "Oh my god could we be more emotional?" in a reference to one of Chandler's most famous lines, while another admitted to being "a blubbering mess" and a third revealed, "10 mins in and I'm already crying." Even with the technical issues, "Friends: The Reunion" was clearly a major moment for everybody concerned.