The Real Reason Whoopi Goldberg Changed Her Name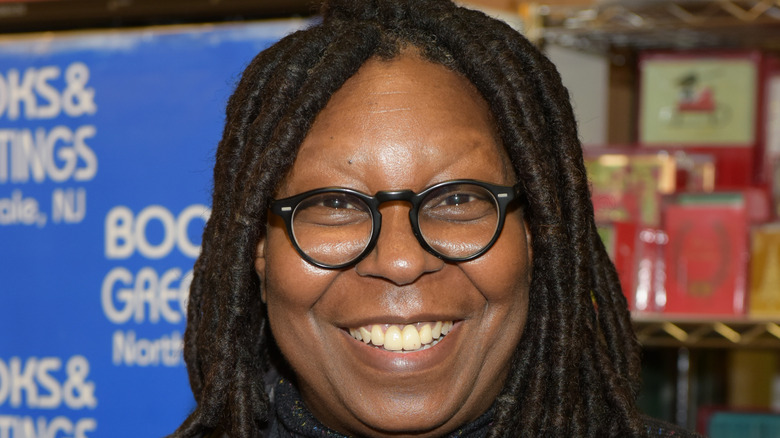 Shutterstock
Everyone's familiar with Whoopi Goldberg. A star of film and television, she's amassed a range of awards in her career — being one of a select few to win an Emmy, Grammy, Oscar and Tony award — and is now known for co-hosting "The View." Her standout performances (think "Sister Act") and her distinctive name makes her almost impossible to forget (via IMDb). 
However, Whoopi is not her real given name, and neither is Goldberg a name she was born with. In fact, the name she was born with is a little more conventional, and in line with what you'd expect from the 1950s. The daughter of Robert James Johnson and Emma Johnson, Whoopi Goldberg was born in Manhattan in 1955 as Caryn Elaine Johnson (via Encyclopedia).
Often times, when somebody changes their name, it'll be due to family reasons or they'll simply go for a variation of their original name, but there's a world of difference between Caryn Elaine Johnson and Whoopi Goldberg. Here's the real reason why the star changed her name. 
Whoopi Goldberg's name comes from a practical joke toy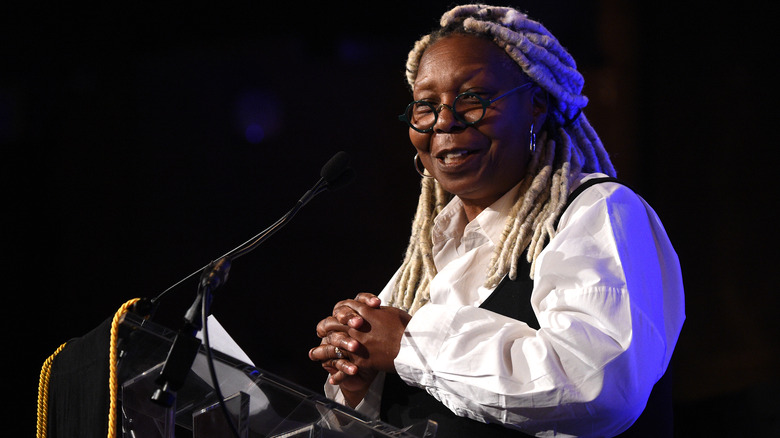 Kevin Mazur/Getty Images
According to People, the name "Whoopi" comes from, you guessed it, a whoopee cushion. Whoopi Goldberg told The New York Times how the name came about during an interview in 2006: "If you get a little gassy, you've got to let it go. So people used to say to me, 'You're like a whoopee cushion.' And that's where the name came from."
As for "Goldberg," it turns out that it is a name she has family connections to. Per the Jewish Chronicle, she revealed in 2011 that while Whoopi was not her mother's choice for her name, Goldberg was, "Part of my family, part of my heritage. Just like being black." It's been rumored that her mother thought the name Johnson wasn't "Jewish enough" for Goldberg to make it big, but that's not been confirmed.
Either way, it's clear that the name Whoopi Goldberg has a memorable quality that Goldberg's birth name lacks, and it can't have been a bad decision to change her name — she's had a remarkably successful career, becoming one of the biggest and most-loved names in Hollywood.